We're finding it hard to believe as well, but Operation Overhaul turns one in October! We would bake an instant cake and hold a picnic party to celebrate, but we're not too sure if anyone would actually turn up. However, to celebrate this occasion and to thank all our readers, we're having our first giveaway! *throws confetti*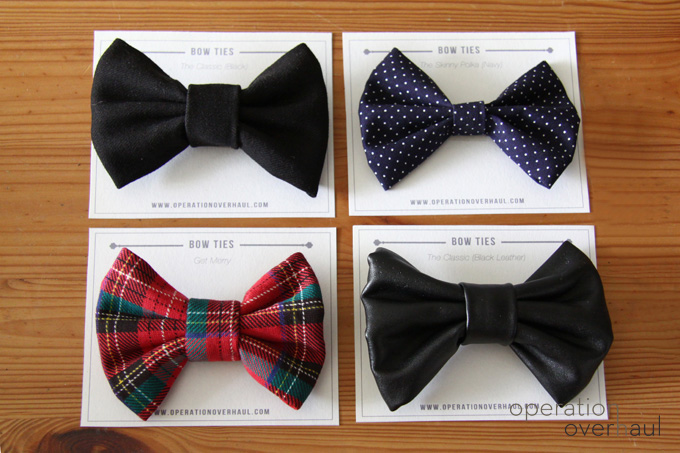 The giveaway is open to all our local (Singapore) and international readers and we've decided to give away 2x bowties! These cuties are handsewn by us and can double up as brooches or hairpins. In the spirit of D-I-Y, we might even throw in a few studs for you to customise your own bow, who knows?
Here, we have Juu doing a demo of how you can wear these bowties.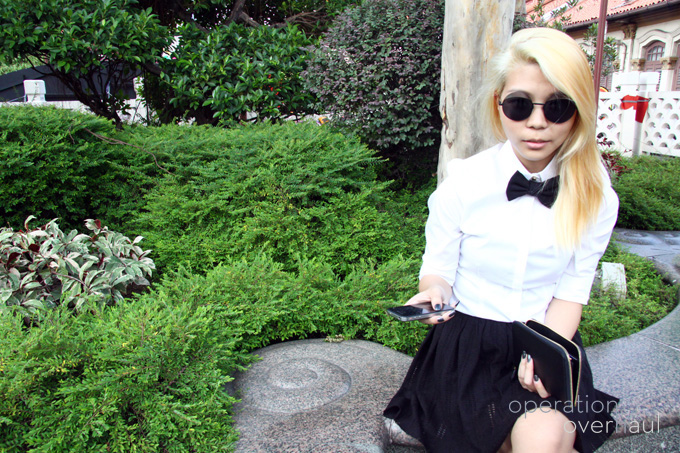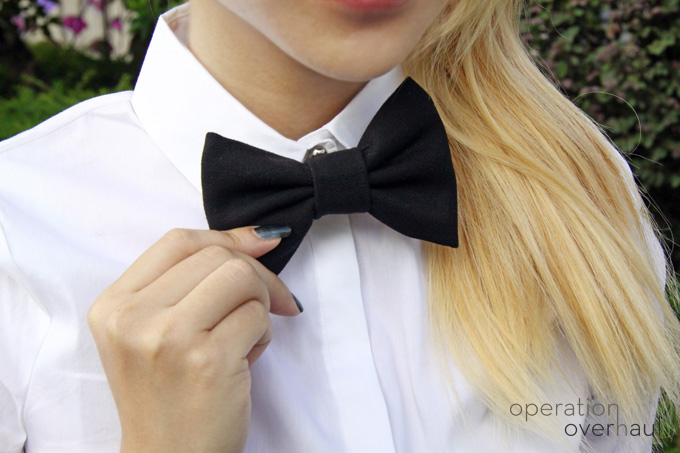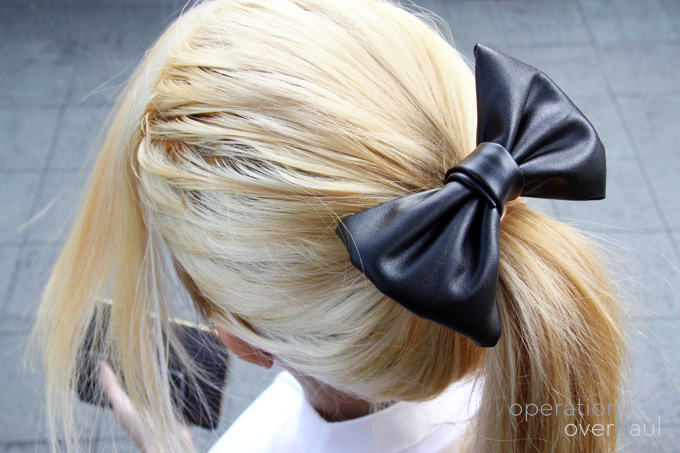 —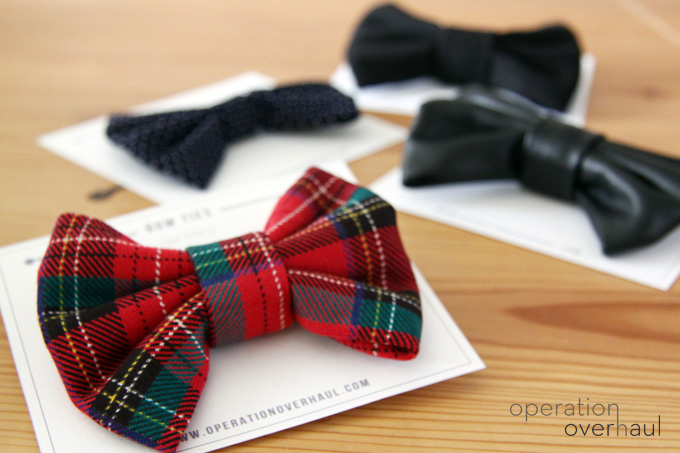 Now here's what you need to do.
Search for "Operation Overhaul" or click here.
2) Follow us on Twitter!
Search for us "@ooverhaul" or click here.
3) Finally, leave a comment below with your name and e-mail address after you've completed step 1 & 2!
-AND/OR-
Alternatively, you can also choose to 'like' + share this photo on Facebook.
Each method allows you one chance to win any bowtie of your choice! The giveaway ends 10 October 2012, 2359 (UTC+8) and is open to Singaporean and international readers. Good luck and happy sharing! :)