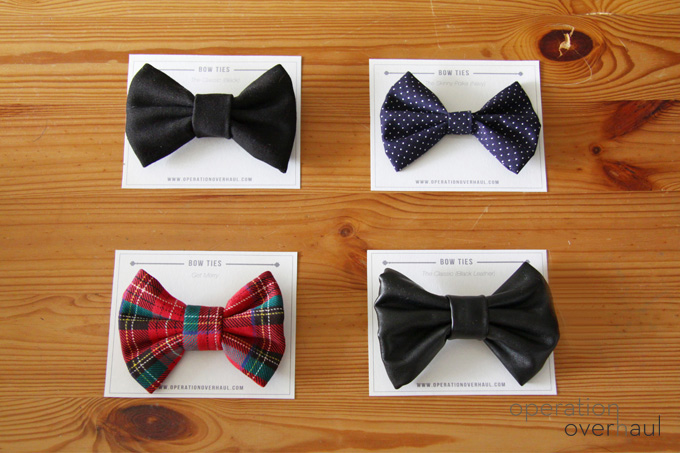 October is a big month for Operation Overhaul. We celebrate our first year as Singapre's first DIY blog! And while we still have some other news for you (we're working on it and is currently still hush hush!), we recently also held our first giveaway where we were giving away these handcrafted bowties!
We're truly humbled by all the entries we received and would like to congratulate Jason Yan and Jeanie Poh for winning themselves a bowtie each from the Facebook like+share and the blog comments respectively! Please check your e-mail for more details!
For those who didn't win this time round, trust us when we say that there will definitely be more chances to win stuff from the blog as well as other ways to get your hands on these bowties! Thank you so much for supporting us all this while, we love you!
And to our new readers who want to know what we're up to, do like our Facebook Page or follow us on Twitter!