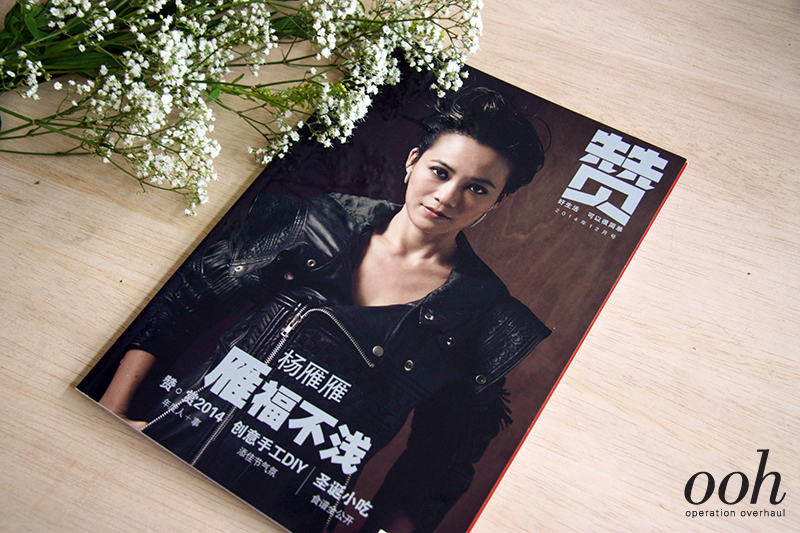 We've found our way to the pages of another local mag! This time, Mindy from Zàn Magazine approached us to share some ideas for some festive home decor as well as Christmas gift wrapping. The 8 (!!) mini tutorials can now be found in the December 2014 issue of Zàn Magazine! It's all very fresh for us to be reading our own craft tutorials in mandarin (Thank you, Mindy!) and I hope those who are interested can pick up a copy to check out the 4 page spread!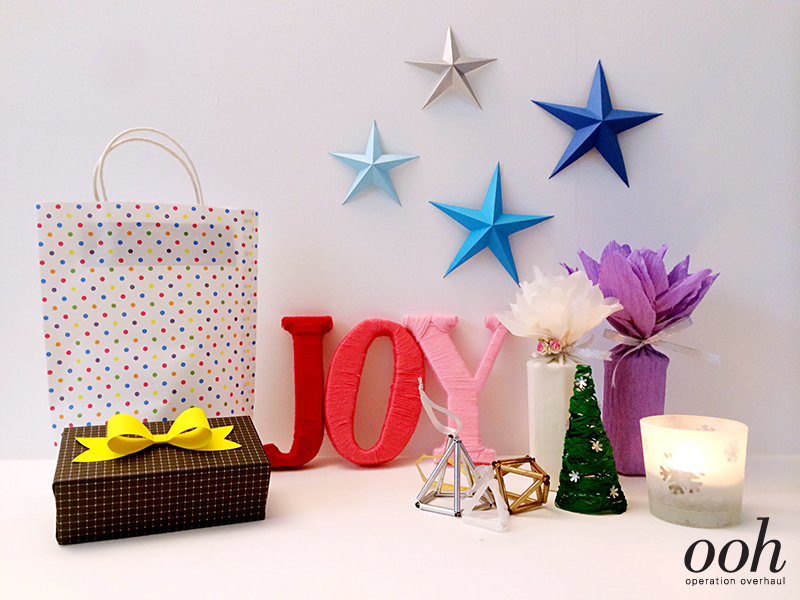 Learn how to make 3D paper stars, yarn wrapped alphabets, cotton thread christmas trees, metallic straw geometric ornaments, frosted glass candle jars for your home; as well as 3 different gift wrapping ideas to jazz up your Christmas gifts!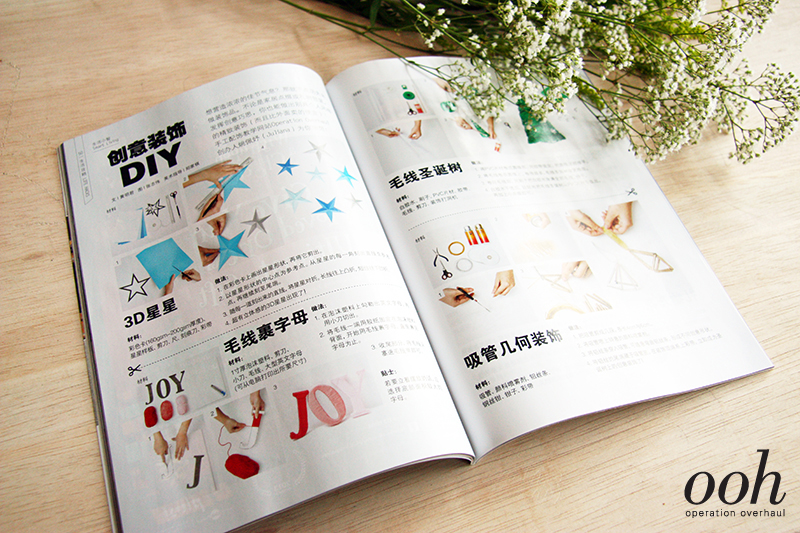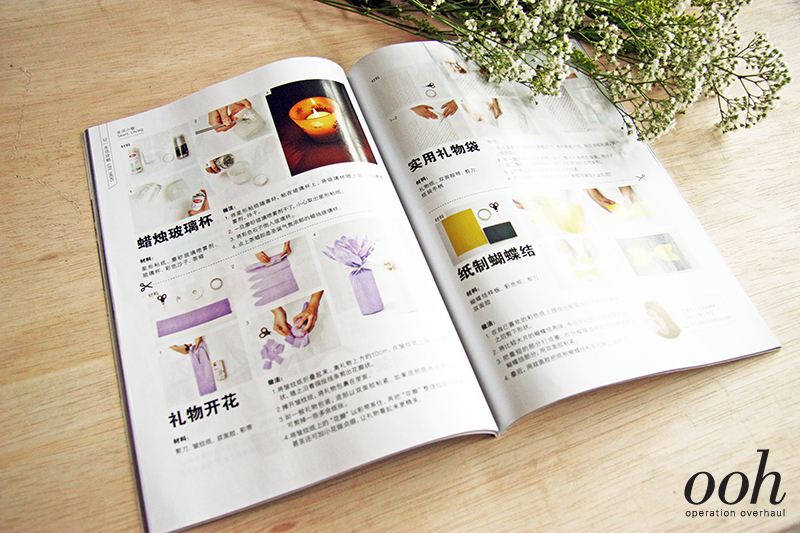 ???Zàn is available at 50 FairPrice locations islandwide, which include all FairPrice Finest outlets, as well as all major bookstores, Cheers and ExxonMobil Cheers.