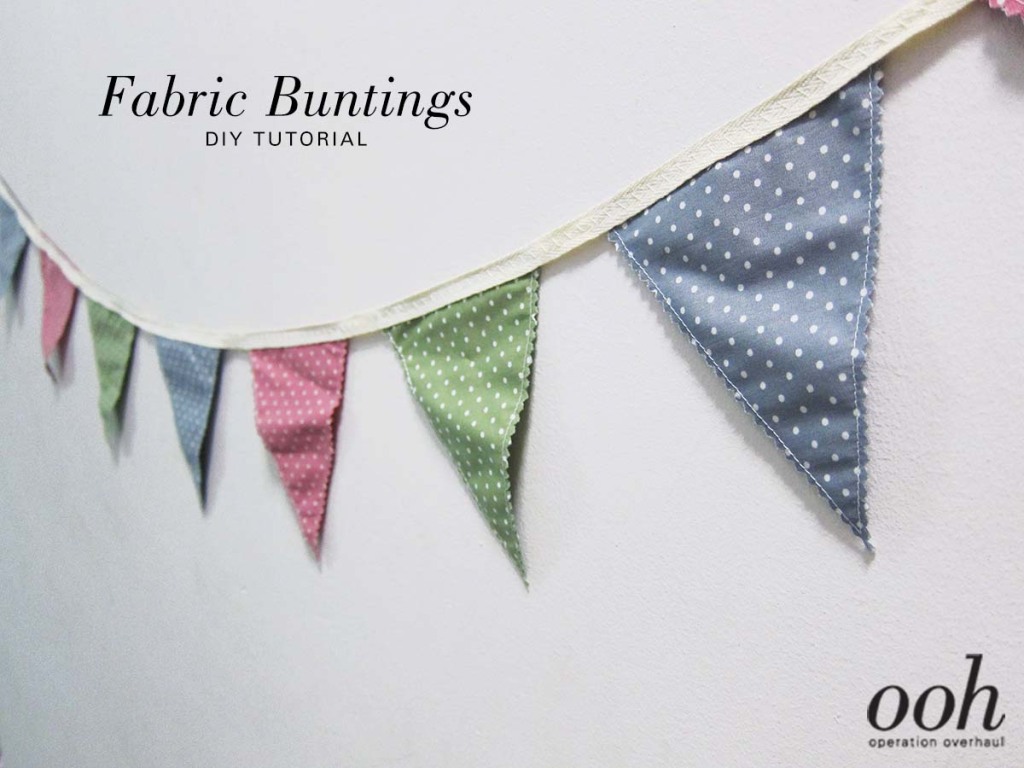 It's crazy how time flies! We did our first Public Garden market a year ago in August 2013 and we're back a year later. We came up with the idea of fabric buntings while looking for ways to decorate our booth. While we got carried away crafting our geometric wooden necklaces to sell, you'll be sure to see these buntings as part of our display when we're back at Public Garden at the National Museum of Singapore from 27-28 September 2014.
We figured these would also look great at parties, weddings and baby showers! Or perhaps as a simple photobooth backdrop? The possibilities are quite endless.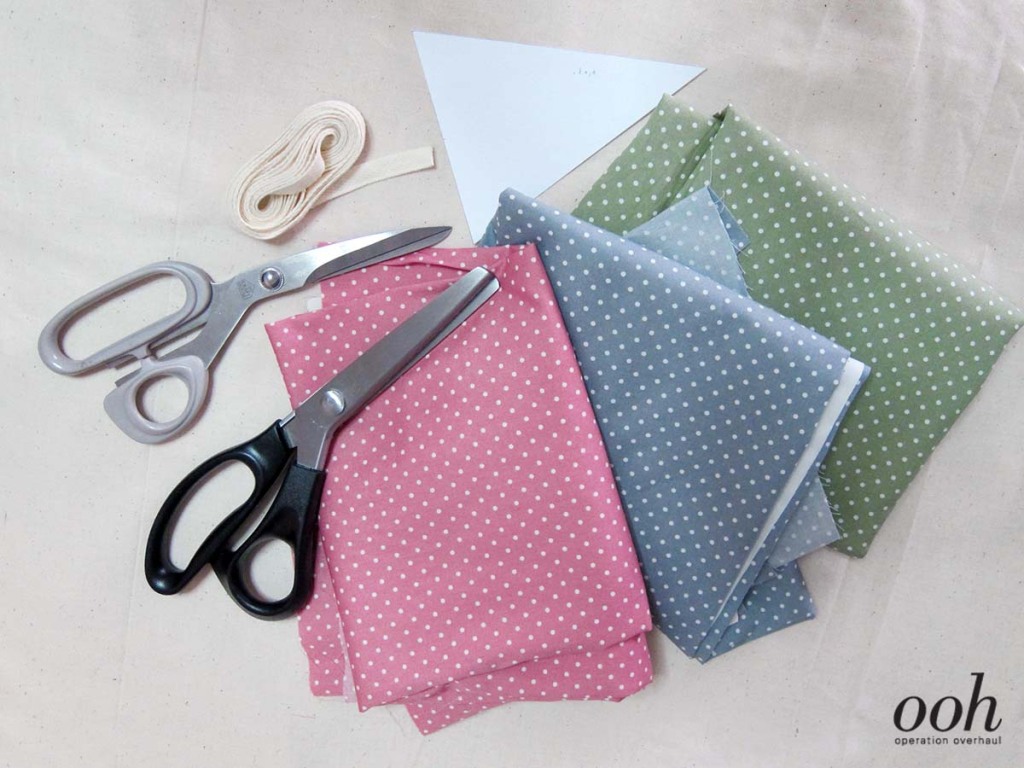 Here's what you need:
Printed fabric(s) of your choice
Fabric scissors
Fabric zigzag scissors
Ribbon or cotton laces (~1.5m or to preferred length)
Triangle template printed on hard card
Sewing supplies (not pictured)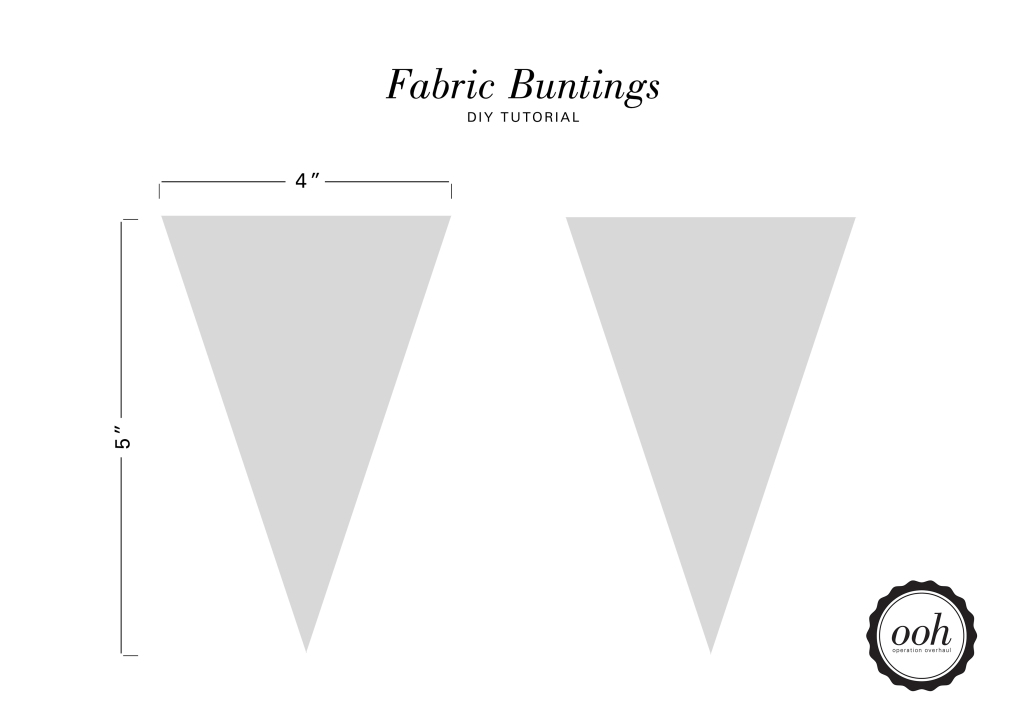 1. To begin, create a template triangle piece measuring 4″ x 5″. You can also choose to save the guide above and print it (borderless) on an A4 piece of thick paper. This template would help to make the triangle drawing process much faster.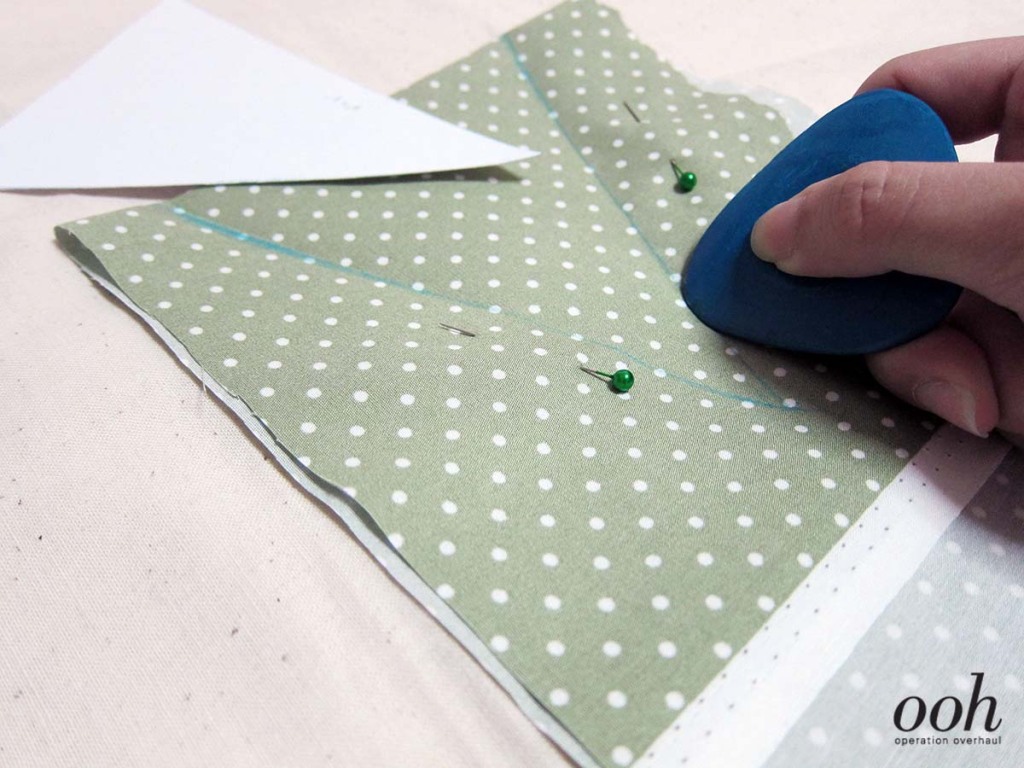 2. Fold your fabric into half and line the flat of the triangle with the fold. Proceed to use tailors chalk to trace the triangle template onto the fabric. Repeat about 3 times with each fabric and proceed to sew along the line you just traced.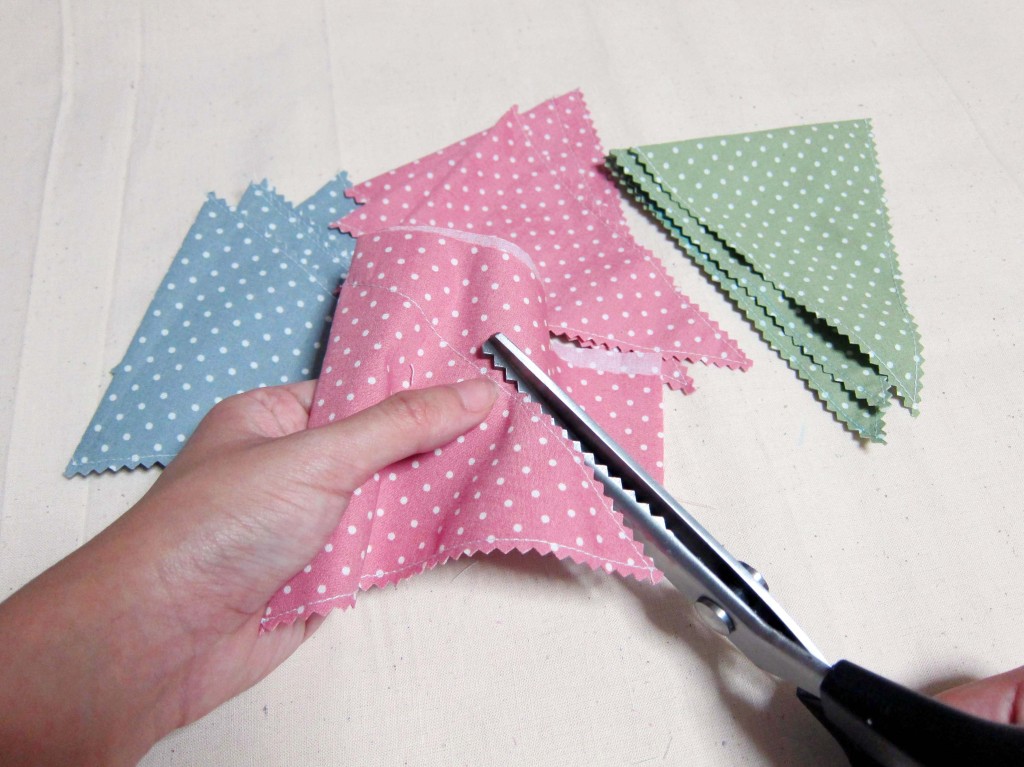 3. Using the zigzag fabric scissors, trim away the excess cloth by cutting along the triangle you just stitched. Be careful not to cut the threads!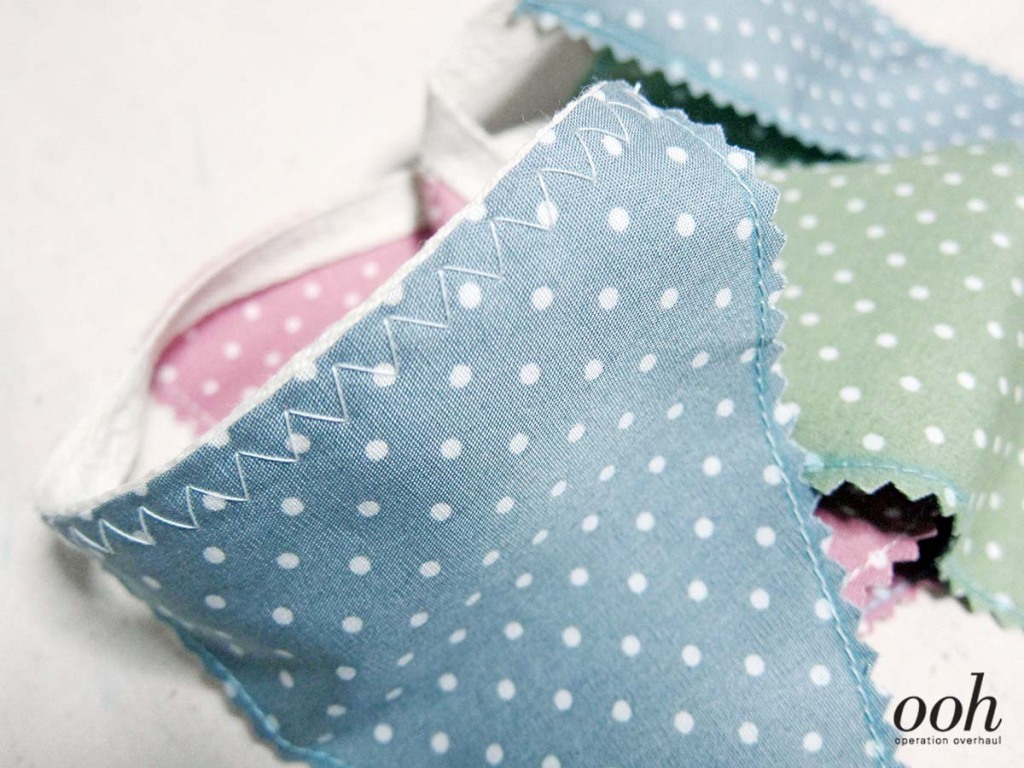 4. Using either the zig-zag stitch on your sewing machine or just by hand stitching, align the cotton ribbon to the top of each triangle and sew across. I left about 8 inches from both ends of the ribbon and an inch between each triangle.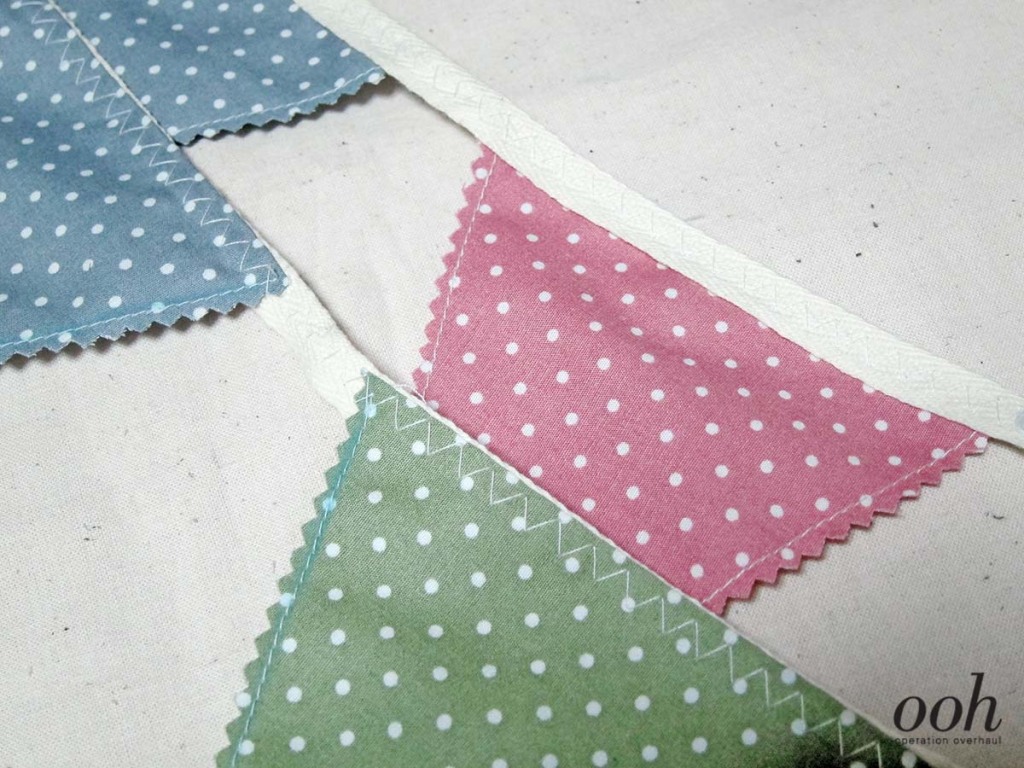 5. Another look at both sides. The cotton ribbon shows on one side and is hidden on the other! I like both looks. (Don't worry about the tailors chalk, that's removable with a damp cloth)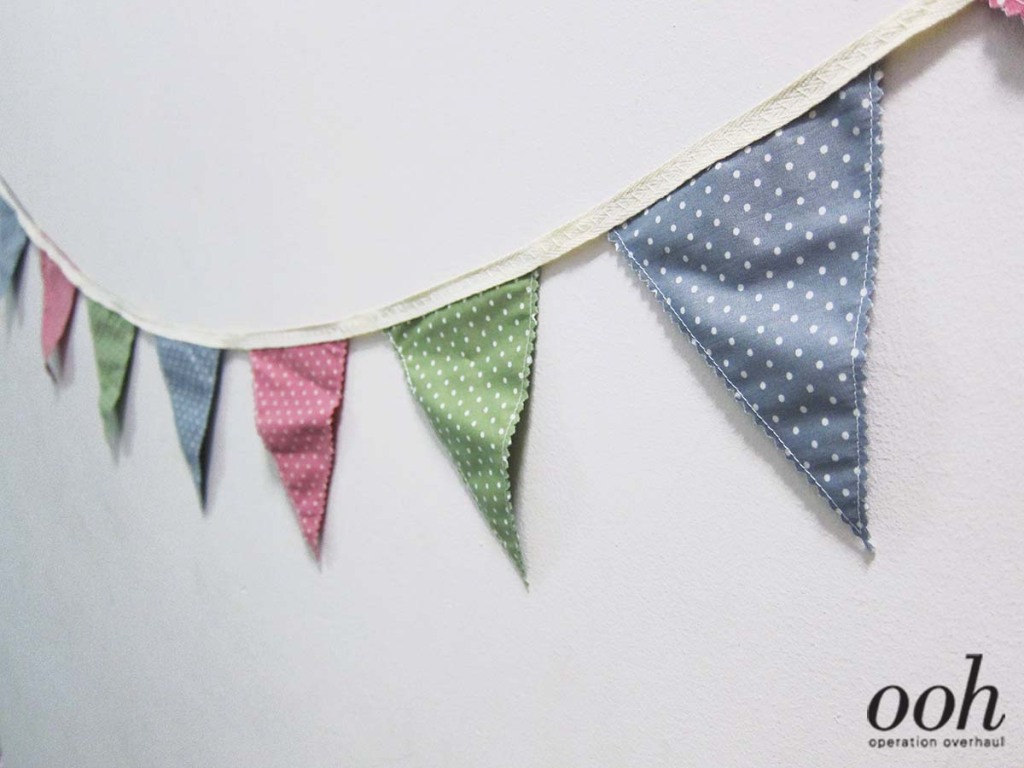 6. Ta-da! Hang up and feel merry!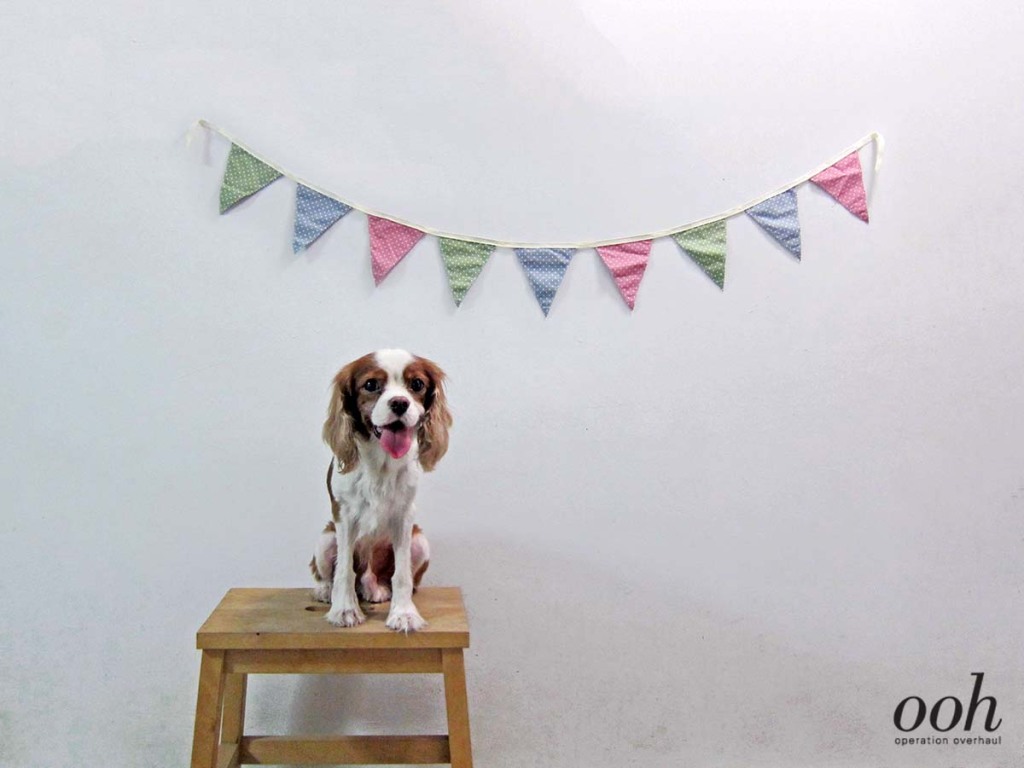 Also managed to get one of Ziggy with it here! He's usually a super hyperactive Cavalier King Charles Spaniel so this is a rare shot!
Can't wait to use the buntings at all our future fleas! We will be at Public Garden this weekend from 1-7pm so hopefully we'll see you there!