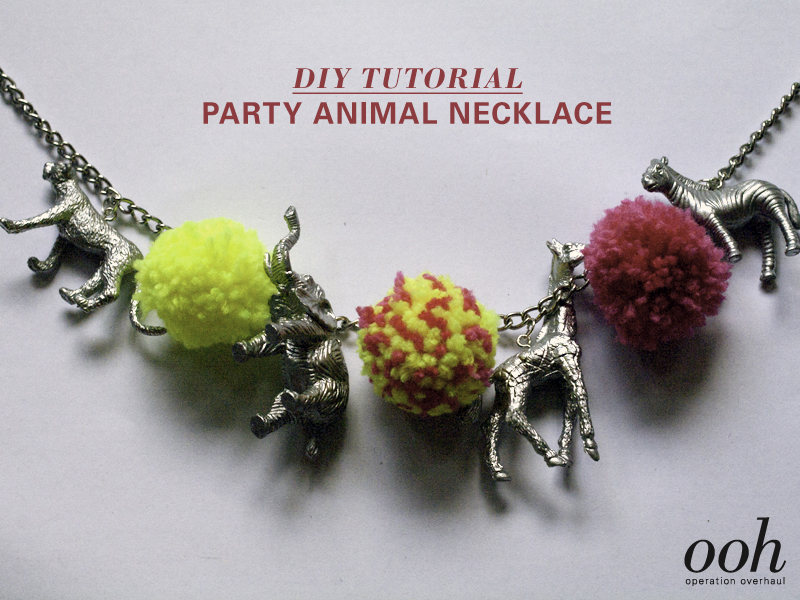 It has been some time since our last tutorial, sorry to have kept you guys waiting! Both Juu & I have been fiddling around with some ideas, but haven't had the chance to do up a decent post. I sure hope this necklace catches some of your attention!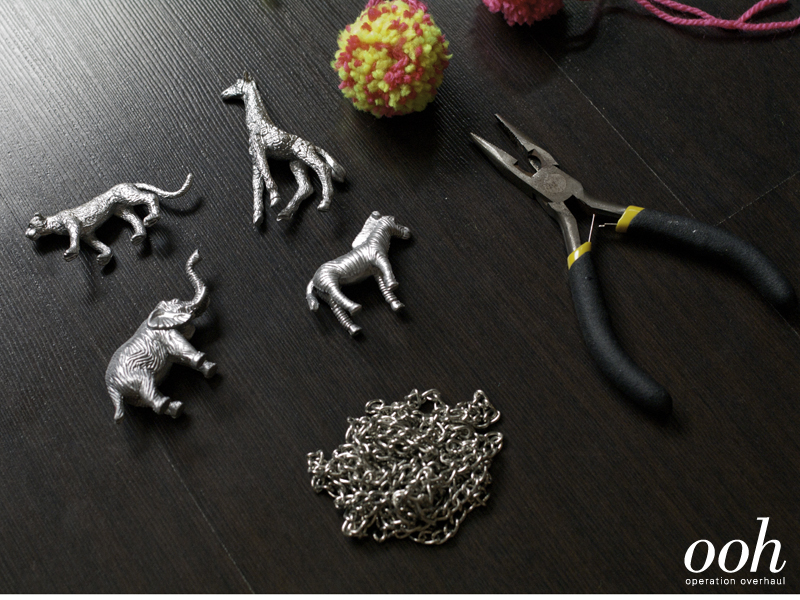 Materials:
Plastic Animals

Pom Poms
Chain
Jump Rings
Lobster Clasp
Eye Screw Hooks
Pliers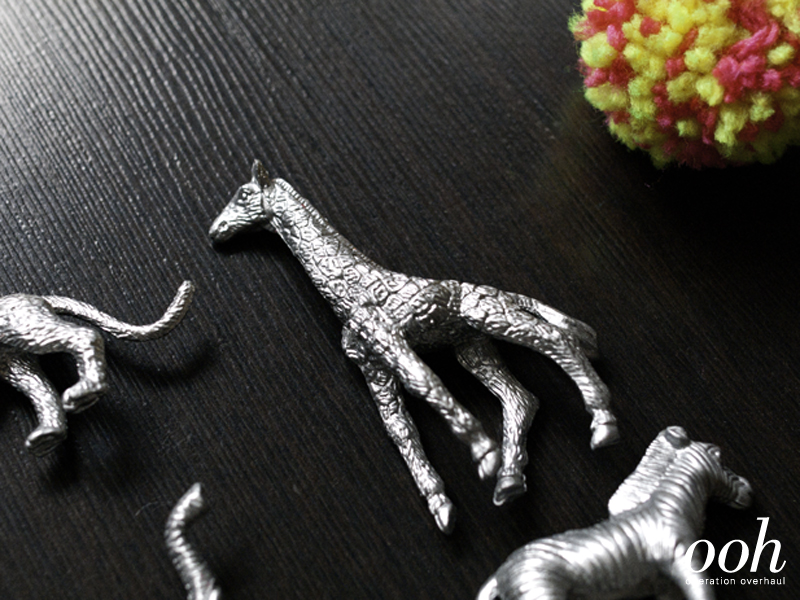 1. Firstly, I sprayed the plastic animals with a coat of chrome spray paint. You can do them in any colour you like, or even leave them as it is.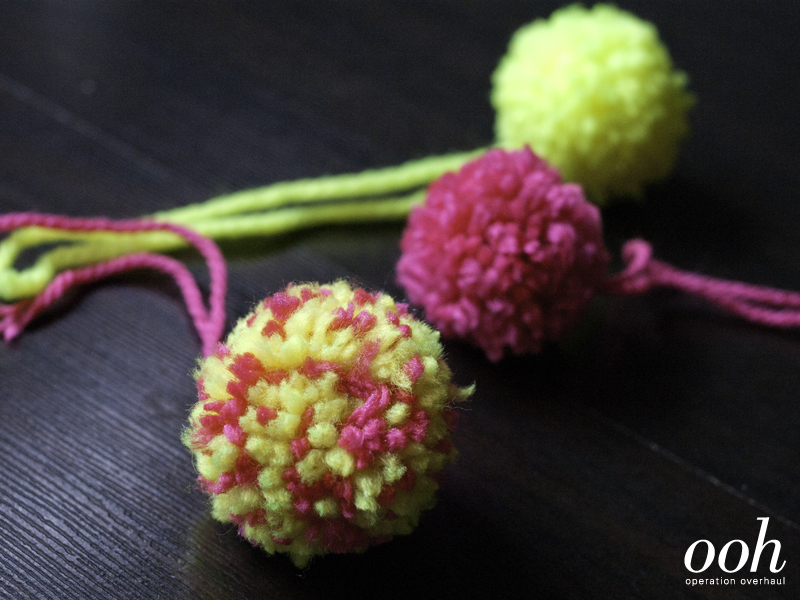 2. I had some spare pom poms on hand, made using the same technique as this video by creaturecomforts. Some people might use a pom pom maker, but I find it easier to gauge the size of the pom pom by estimating the amount of yarn on my hand.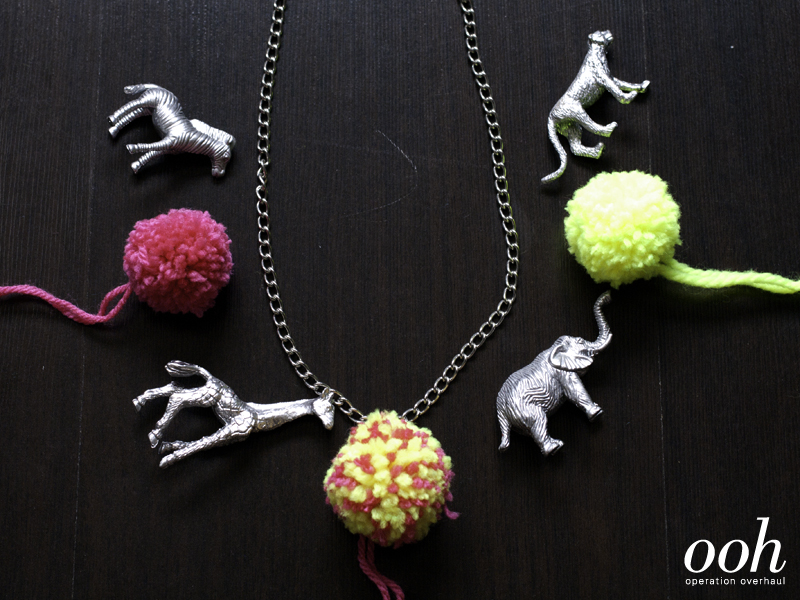 3. Cut the chain according to where you'd like the necklace to sit, then roughly lay out your pom poms and plastic animals so you will know where to attach them to.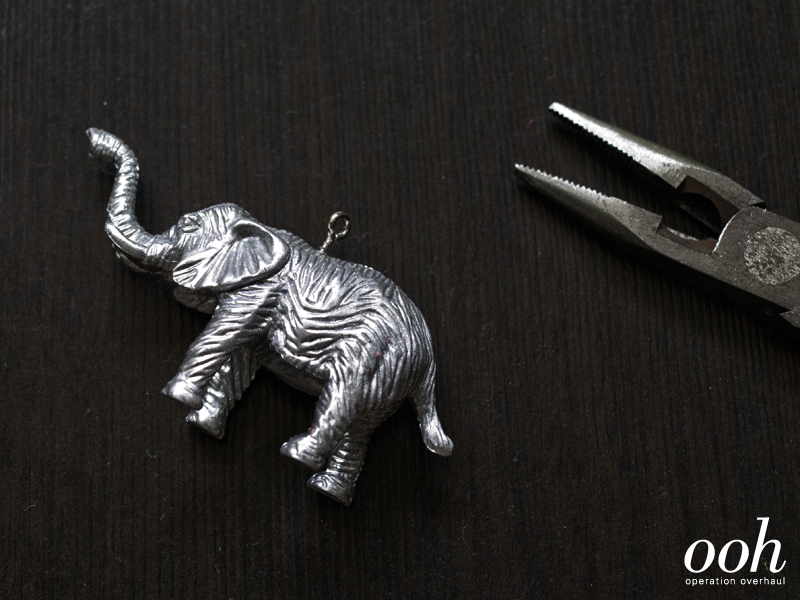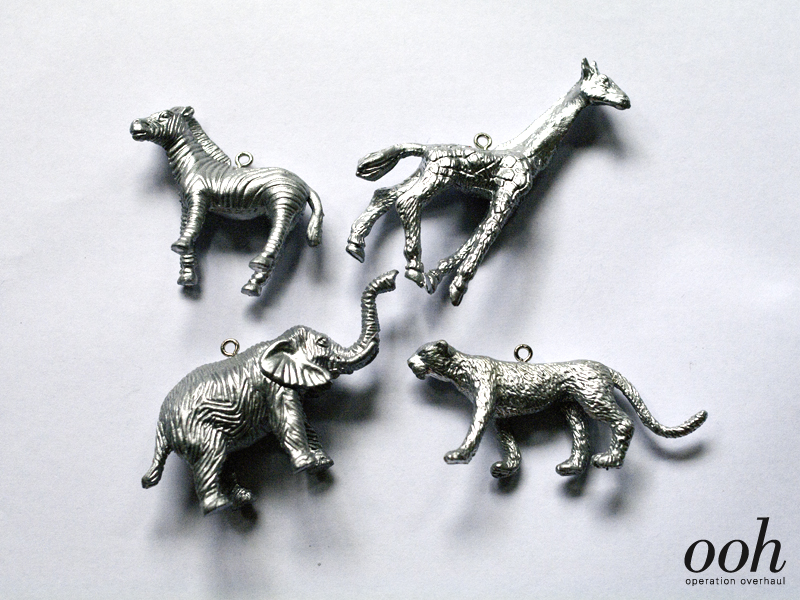 4. Prepare your chromed plastic animals by screwing on the eye hook. The material of the animals were not especially stiff, so I only had to screw the eye hook in using a little force with pliers.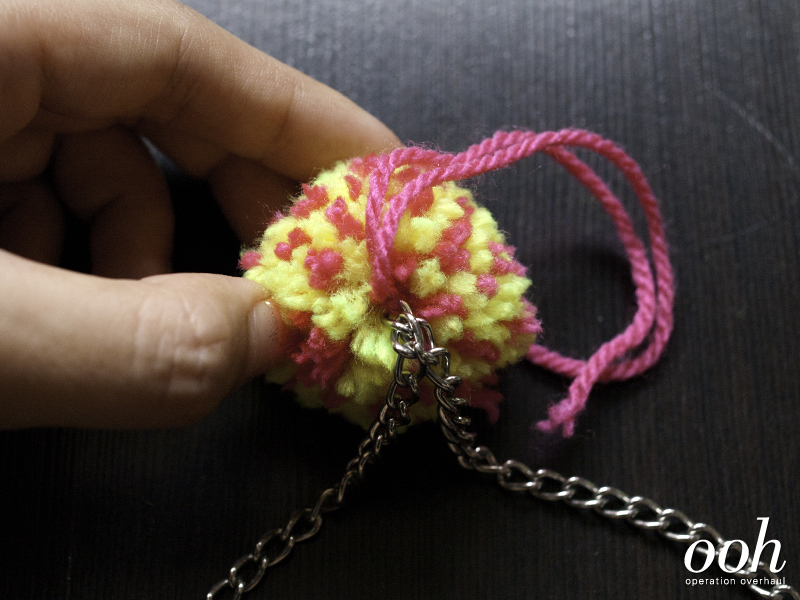 5. Find the middle of your chain and attach the pom pom by tying a double knot. Repeat this for the other pom poms, according to the layout you had planned out earlier.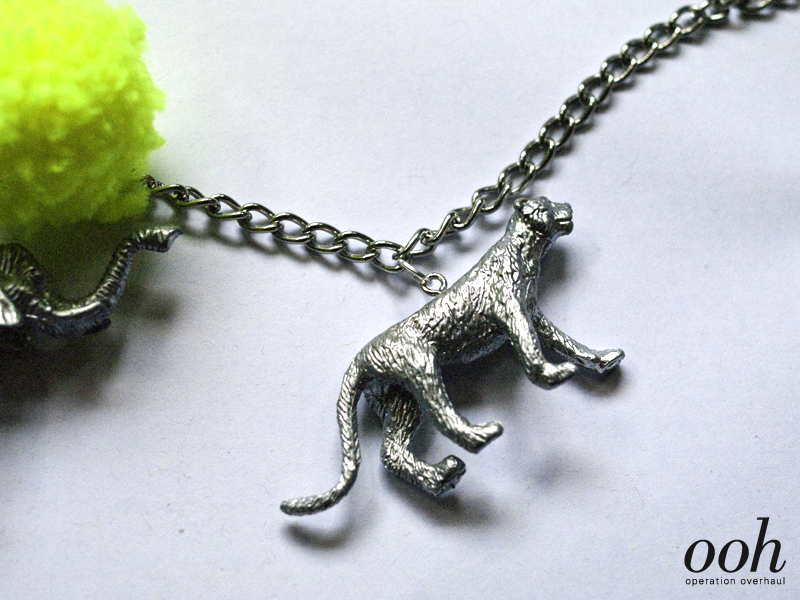 6. Attach the chromed plastic animals to the chain using jump rings.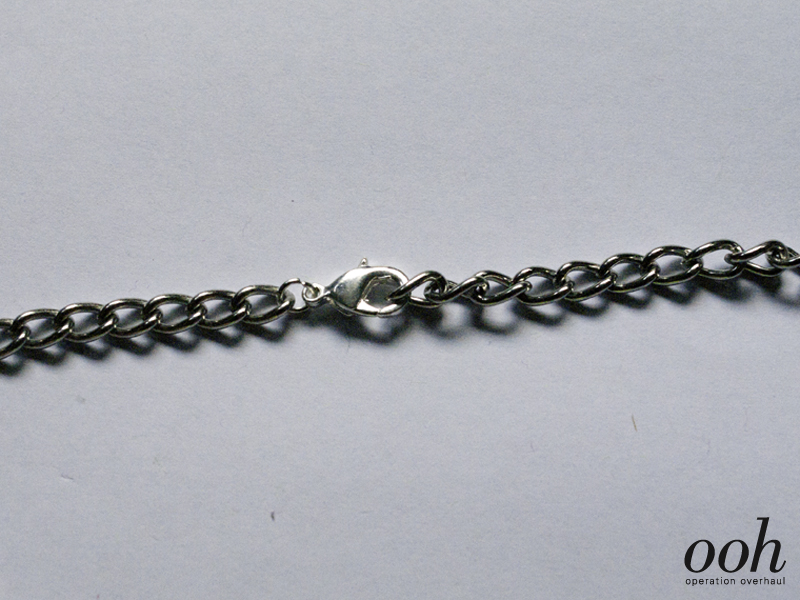 7. To finish off, attach a lobster clasp to the end of the chain and your party animals necklace is done! If you do not fancy having such a chunky necklace, you could even try attaching just one plastic animal and pom pom to a long chain. Have fun making this! x