In conjunction with Earth Hour at 313, Operation Overhaul has been invited to organise "Green Your Accessories" workshops at 313@Somerset, L1 Discovery Walk this Saturday (23 March 2013). Both Ros & Juu will be teaching shoppers how to create 4 different accessories from eco-friendly materials from 4pm – 8pm. Here's a sneak peek of what we will be teaching at the free workshops!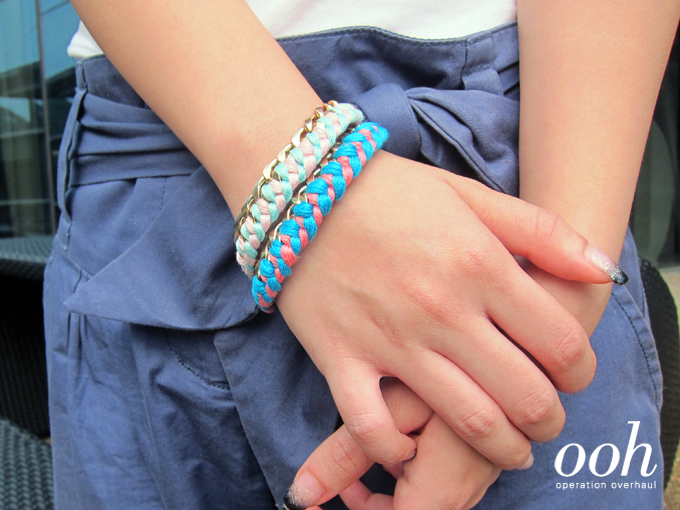 Braided Thread Bracelet in various colourways (Tutorial here)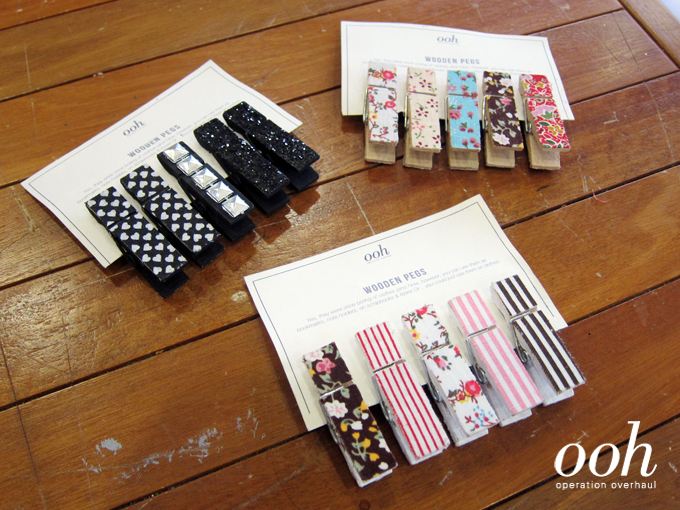 Decorated Clothespins which can be used as bookmarks, clips and various other uses!
If you're interested to learn how to make any of the above items, it'll be the perfect opportunity for you to join us! We will also have a lot of our other DIY accessories on display and for sale as well! So if you happen to be around the area this Saturday, we'll love for you to drop by and say hi! We'll see you there! xx