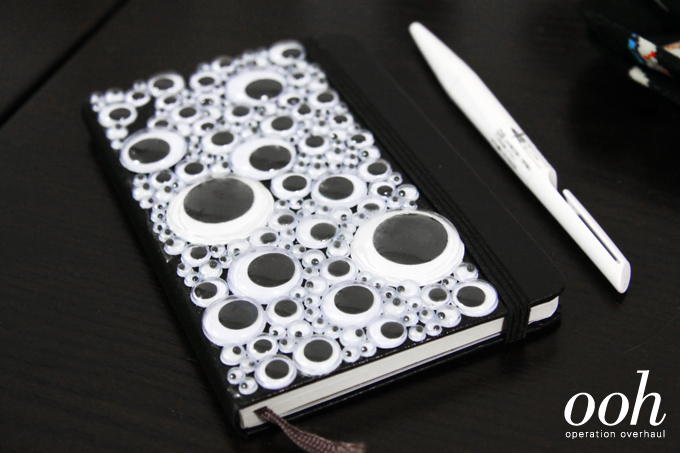 So we've been busy…Both Ros & I have been caught up in a lot of our own work and although we still craft quite a fair bit at our own time, sometimes it's admittedly a lot more time consuming to sit down, plan how to write a tutorial in the easiest and clearest way possible, then document and put it up.
But here's one of my own DIY projects. Ros & I both use Moleskine organisers on a day to day basis and she gifted me this one (Thanks ros!!!) . I've recently been attracted and love everything to do with eyes so I immediately thought of creating something like this. Might look creepy to some but I love it to bits and it's proven to be quite a conversation starter!
I spent slightly less than $10 to purchase all these craft googly eyes (you can find them in Art Friend, Popular, Chinatown… tons of places) and used UHU glue/mod podge to stick it on the cover.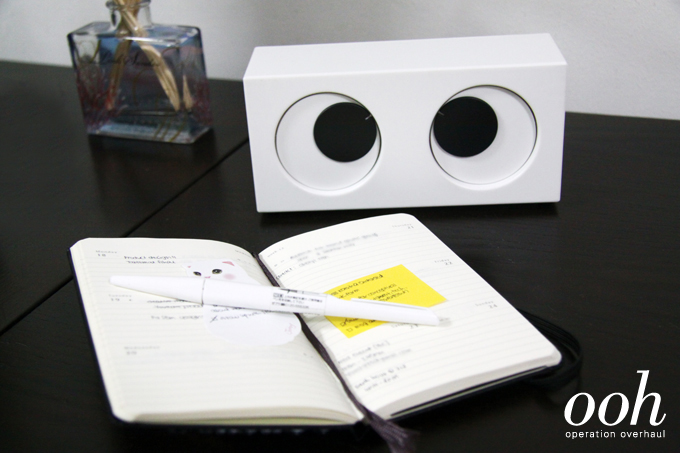 Some time back I also chanced upon this Eye Clock on Nastygal but it was at its full price of 40USD, not inclusive of shipping. Ros managed to help me find another online for a really decent price so I now can read eyes and tell time!! (Thanks again ros!) PS. If you're interested it's now on a mega discount on Nastygal…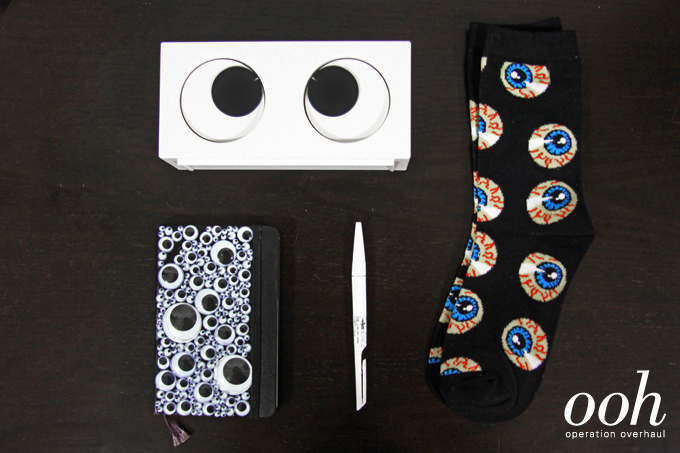 Just to prove my point about the eye obsession… Also really glad to be able to include my new eyeball socks that just arrived in the mail today.
Plus a sneak peak into my daily organiser…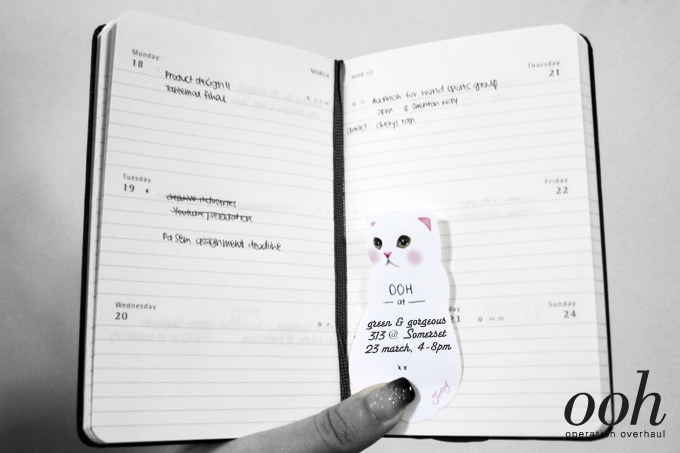 Operation Overhaul is going to be at Green & Gorgeous, a green initiative by 313@Somerset this Saturday, 23 March from 4pm – 8pm! Say hi to Ros and I if you're around the area :) We'll let you know more in another post!