My KA-POW! Sequin Sweater
I've long wanted to try out this sequin sweatshirt tutorial after seeing how awesome/professional it looks. And because I do crazy things like that, I ended up sewing the entire design by hand… one by one. My KA-POW! sweater :)
It's quite hard to ignore the comic effect trend now that it's popping out at you all over — High street brands such as Zara and Topshop have incorporated the easily recognisable action signs into many of their apparels this season. Here are a few…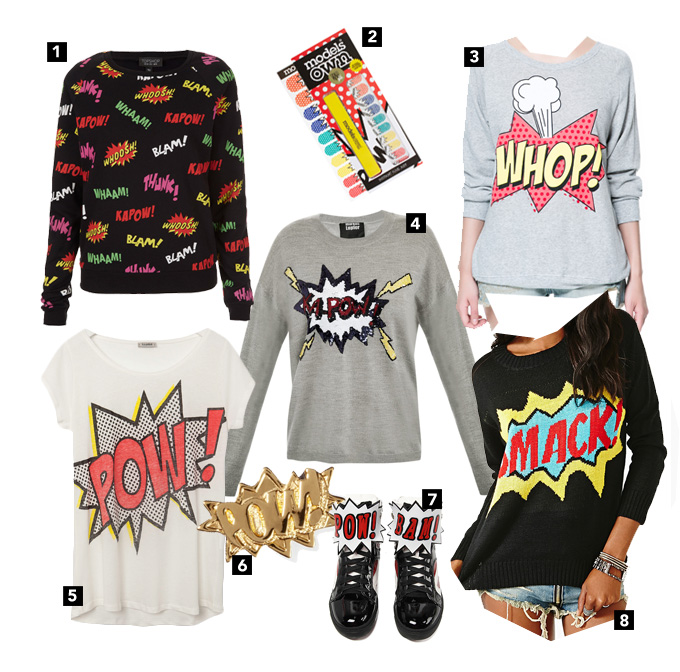 —
Note: This isn't entirely a tutorial because I don't recommend or expect anyone to sew on the sequins one by one. However, I did take process shots along the way and they'll be in this entry!
I decided to sew the sequins on a Topshop Grey Sweatshirt I got from the local stores (39SGD). It started out looking like this..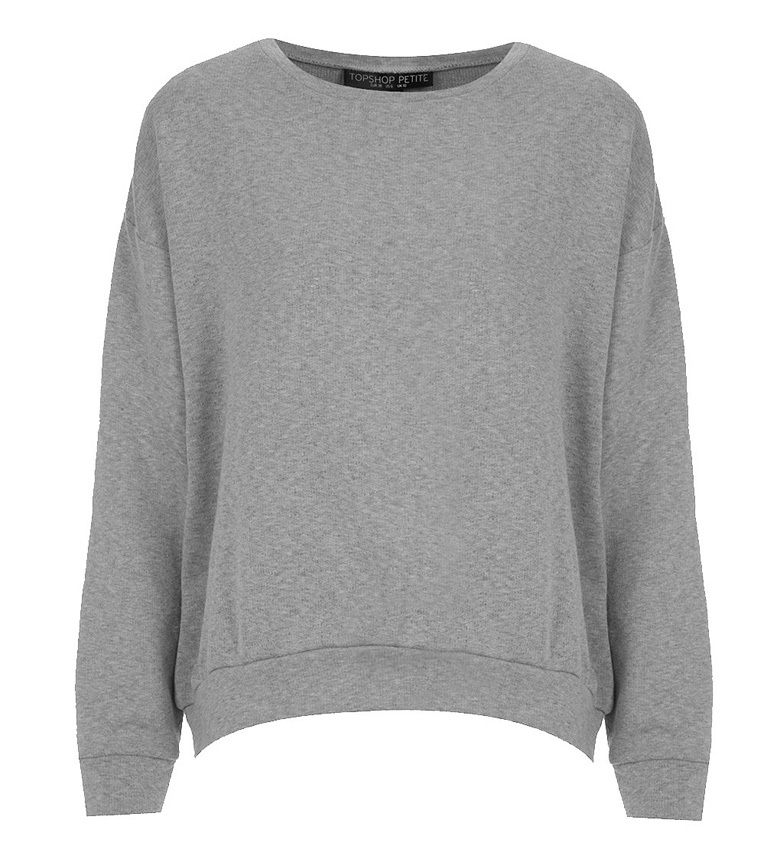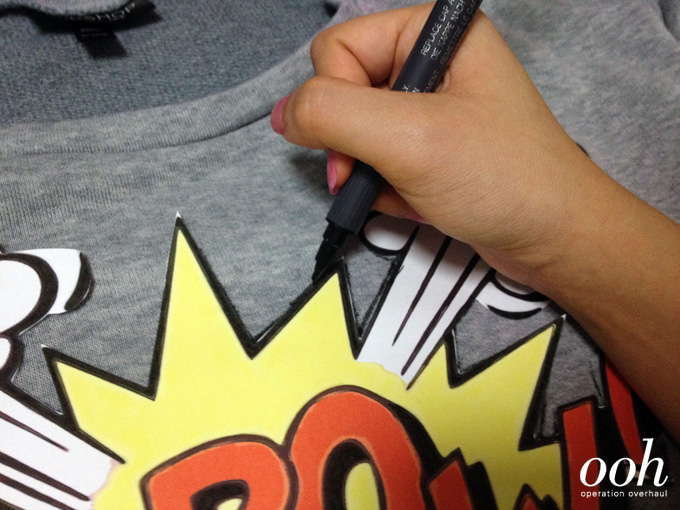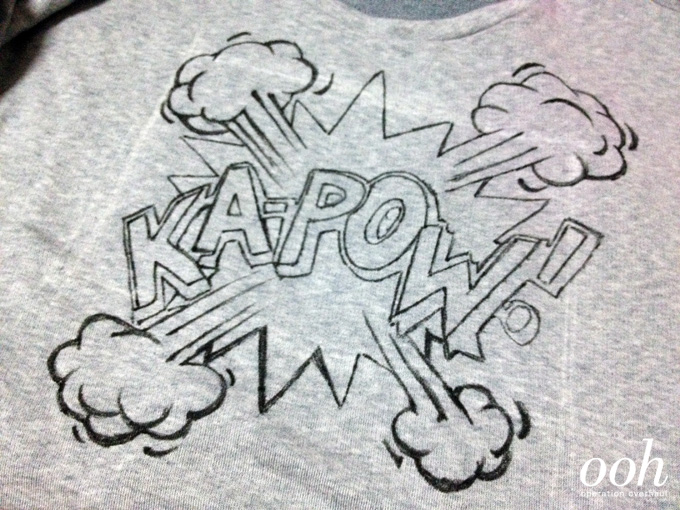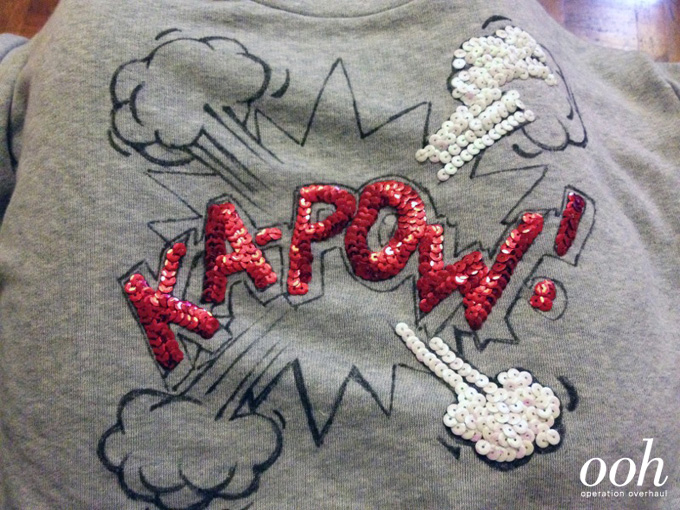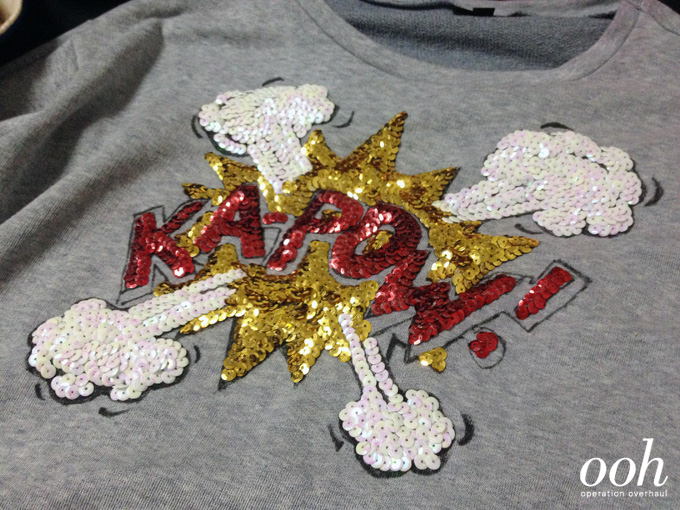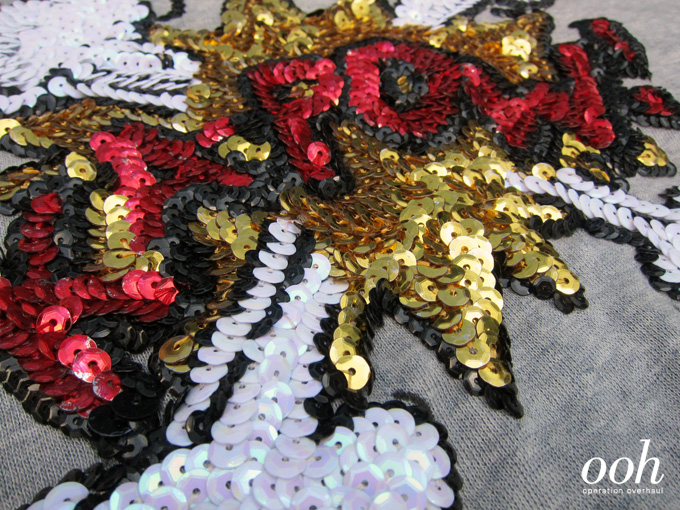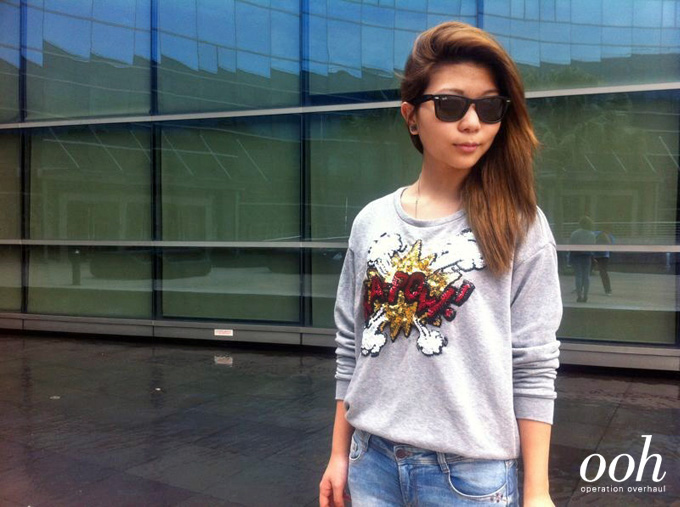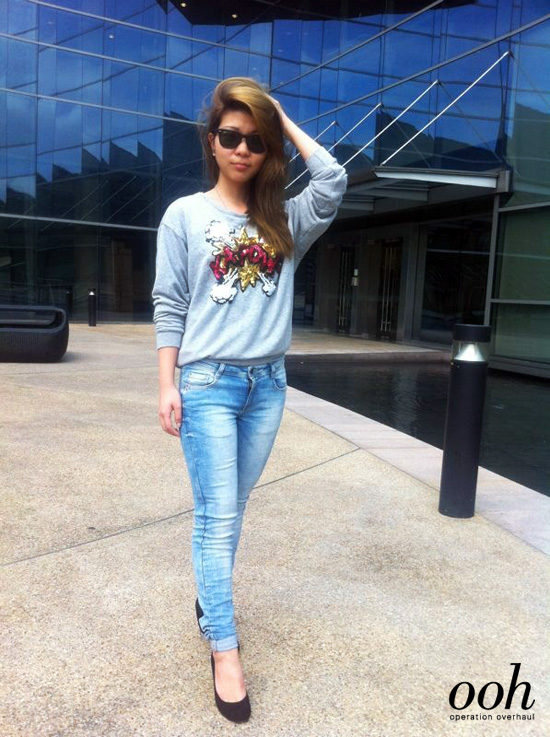 I can't deny the entire project took me the longest time ever, with me sewing on sequins for sessions as long as 9 hours at one go on one night, from 10pm – 7am. I'd say I took a total of 30-40ish hours? So proud and glad that it's completed though! Now… What am I going to do when I'm old?
Now that that's done, I would actually like to know.. Would you embark on a project like that?