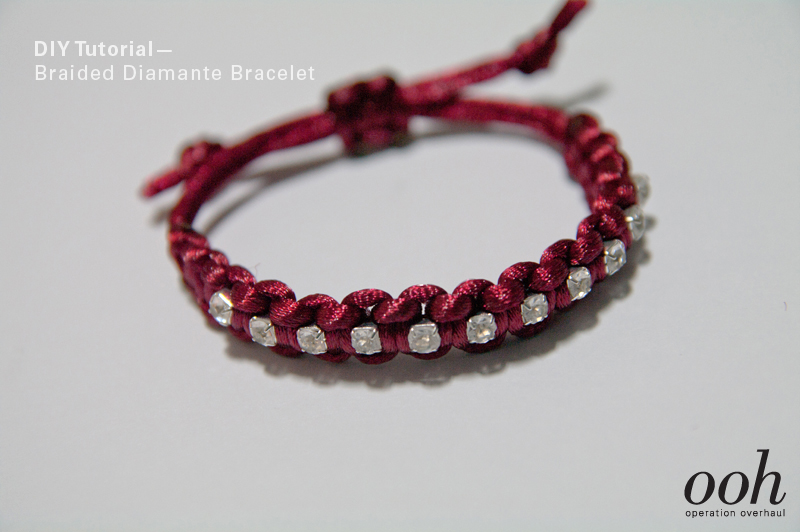 Oops, it's another bracelet tutorial again! I promise a necklace piece for the next one, but meanwhile, try your hand on this braided diamante bracelet that's great for stacking.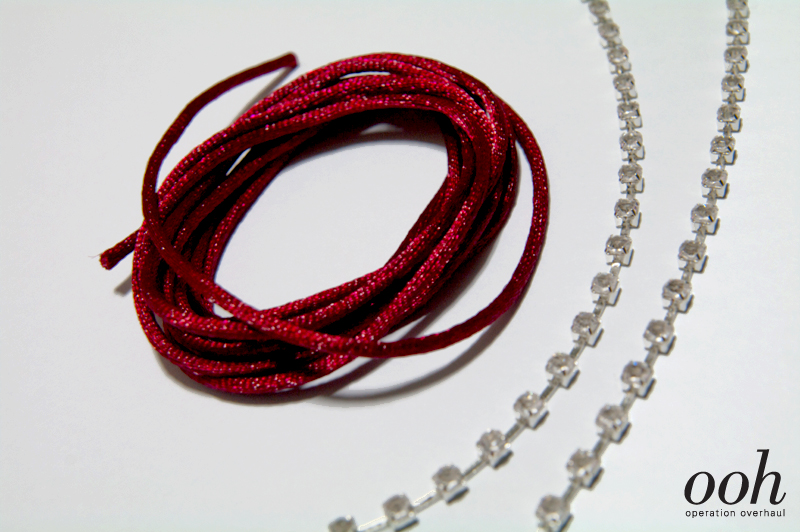 Materials:
Satin Rope

Diamante Strip
Lighter
Scissors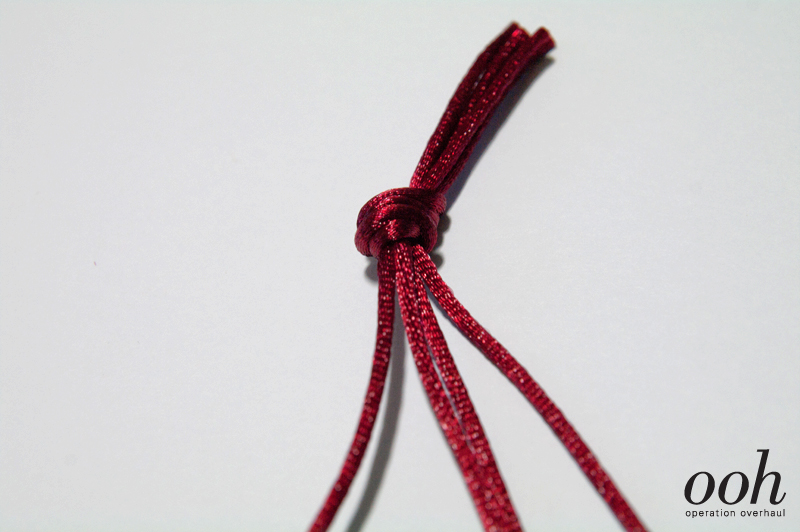 1. Measure a strand that goes round your wrist thrice, mine was roughly 42cm. Cut 4 of these.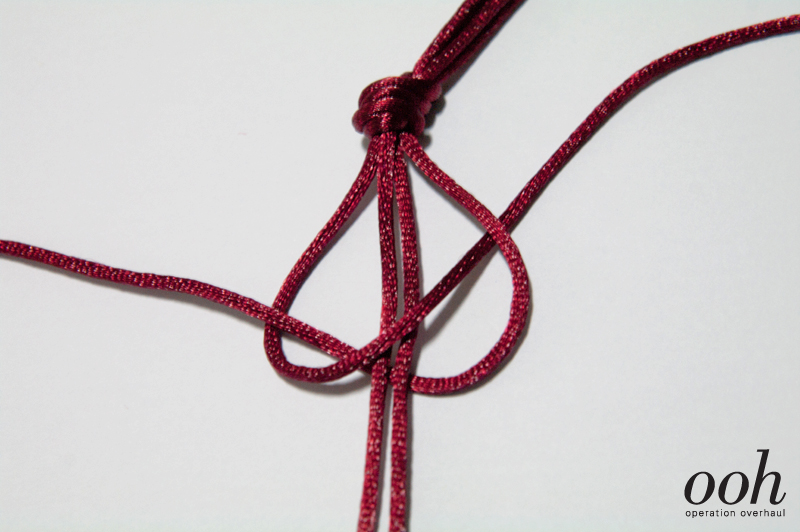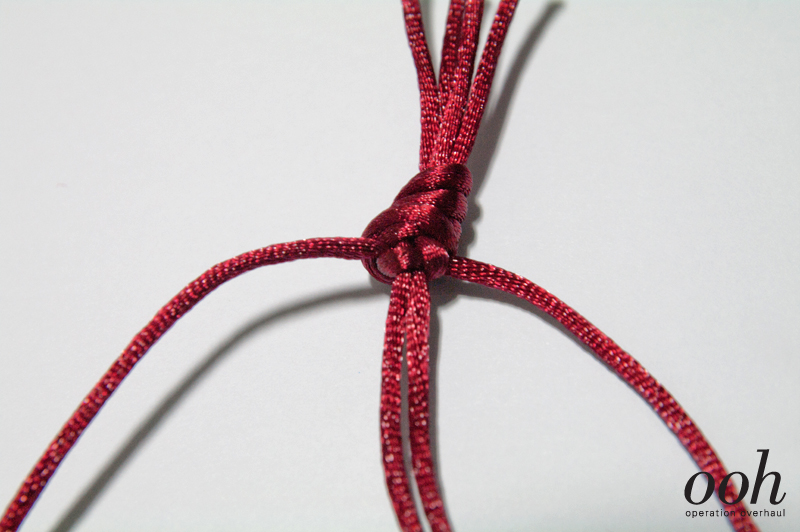 2. To work a 4-strand braid, you will be working with the 2 strands on either sides and the middle 2 strands, which forms the core. To begin, bring extreme left strand over the core, then bring extreme right strand under the core and through loop.
3. Continue with braid 3-4 times, depending on far away you want to start your diamantes.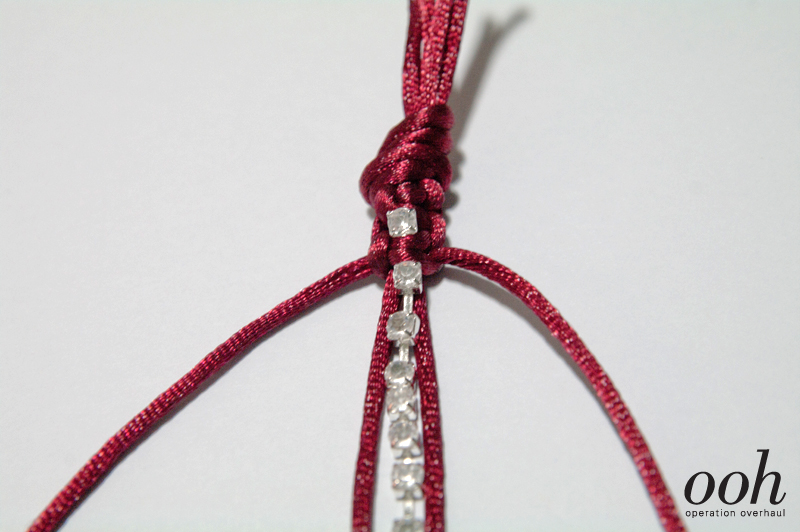 4. Insert your diamante strip into a braid where desired.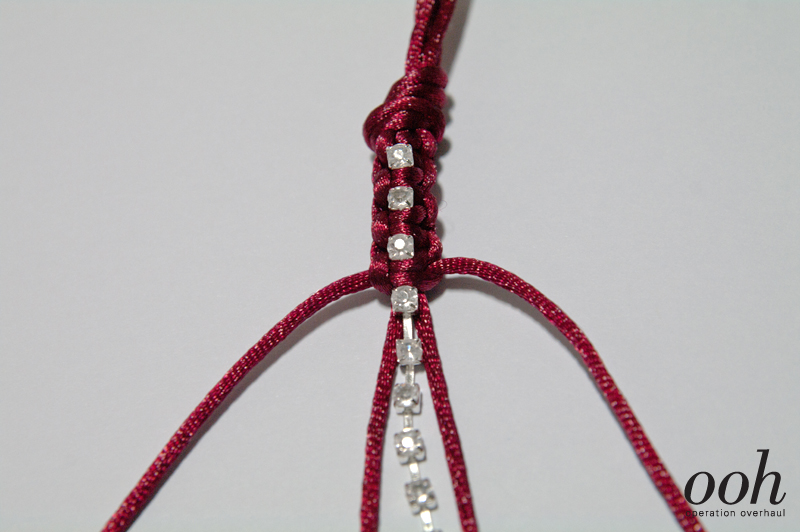 5. Continue with the braid until you reach the end of the diamante strip.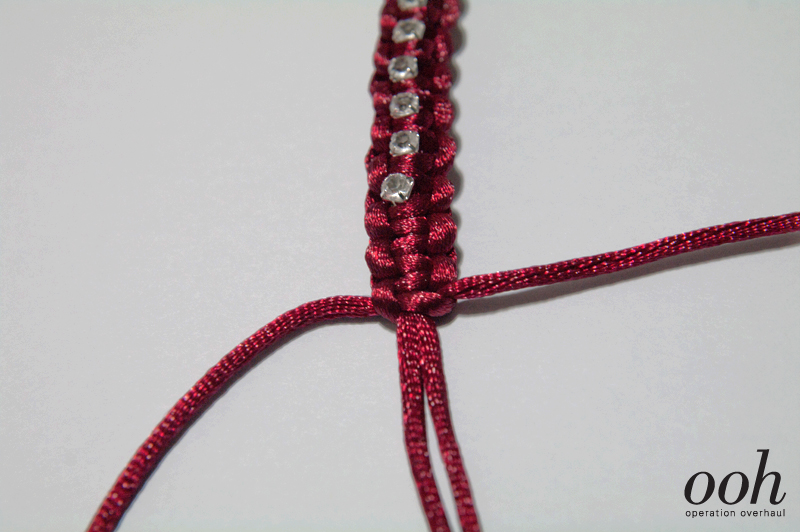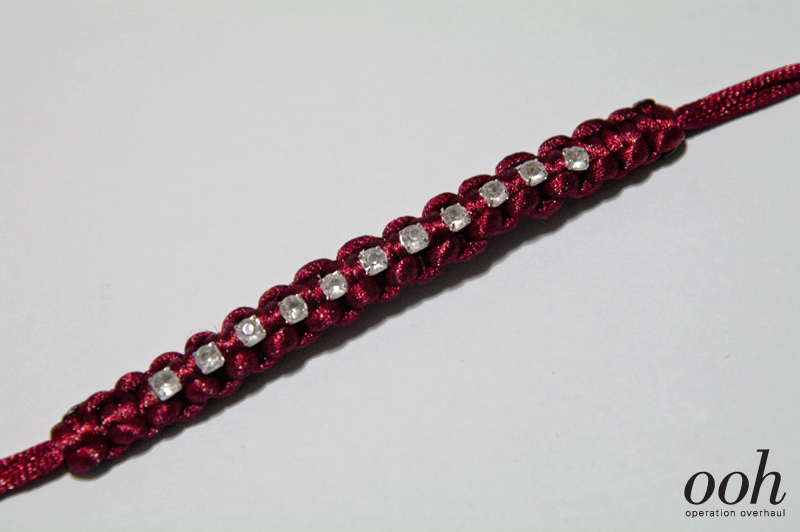 6. Finish the braid with the same number of braids you started with.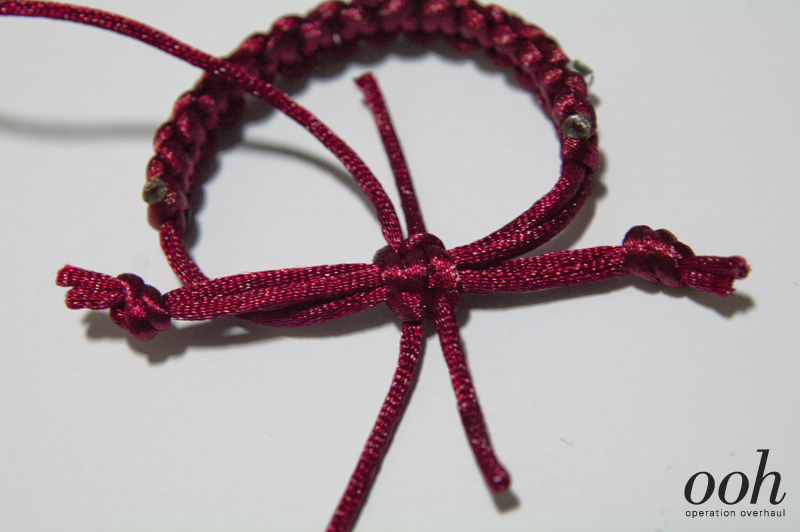 7. To end off, you can either cut the ropes and insert end clasps, or create an adjustable knot using the same braid, like how I've done so above. Cut off the ends and burn with a lighter to seal them.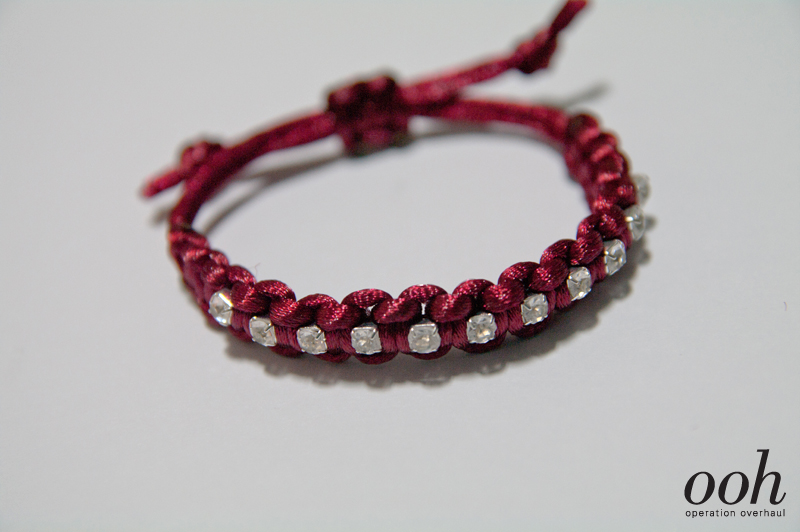 Done! I hope you've enjoyed this simple tutorial. Have a great week ahead! x