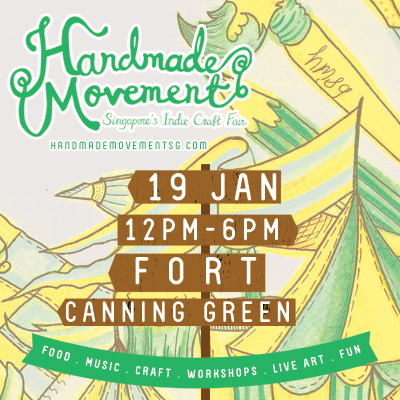 Handmade Movement Singapore (HMSG) is a small non profit initiation with big ideas and was founded in June 2012 by two amazing Singaporeans, Aisah and Michelle. Their goal is to build support for local craft in Singapore through the creation of Singapore's first and only large-scale indie craft fair and there was no way we weren't going be part of it!
Ros & I had a great time at Fort Canning last weekend despite the pouring rain. It was awesome to meet other fellow crafters and some of our readers as well. Also, here's a huge hello to potential new ones whom we might have garnered from the fair! :)
Also, some photos from Saturday. We sold a mixture of items — some of which we have featured in our tutorials section.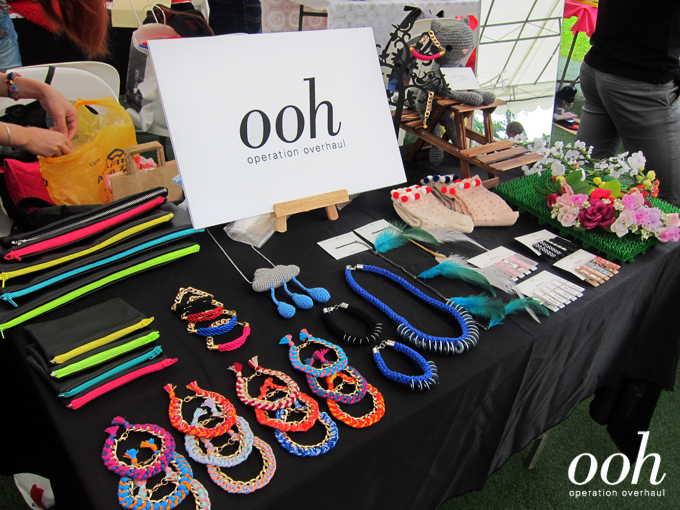 Our display at Booth 42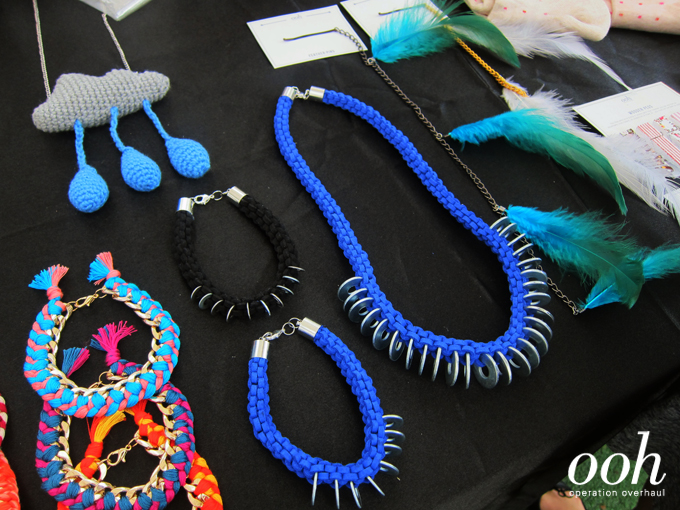 Braided Thread Bracelets & Washer Bracelets and Necklaces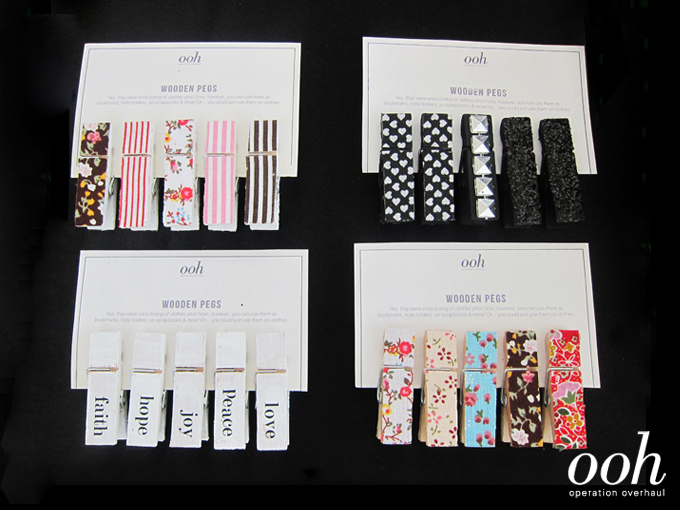 Fabric Clothespin Set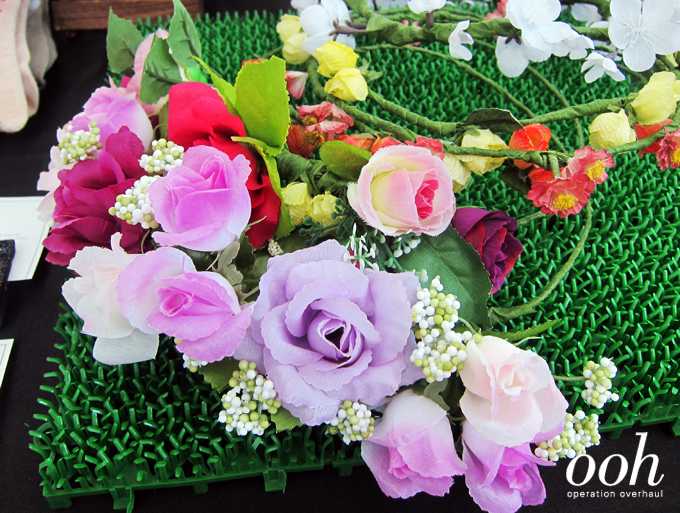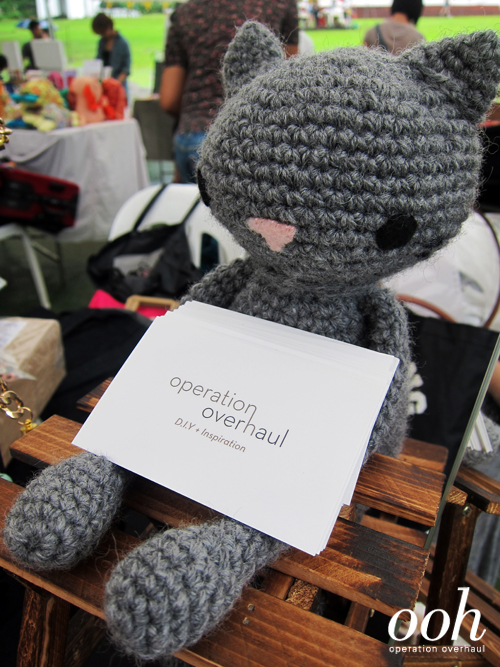 The cutest mao that Ros crocheted! She's amazing :) Some of you might also have gotten one of our namecards.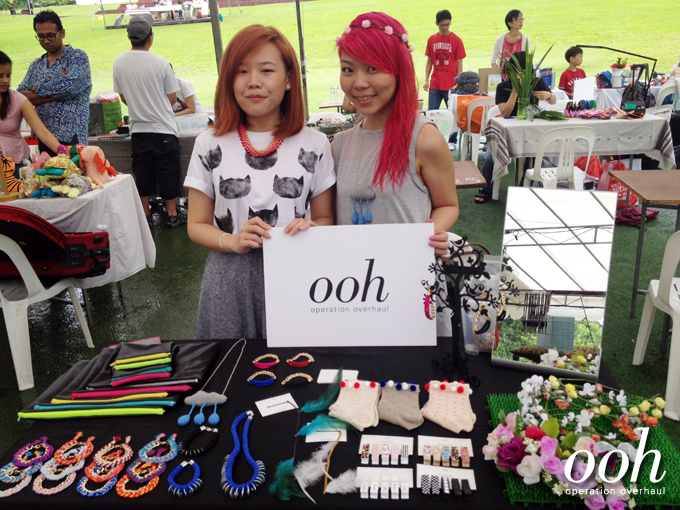 And that's us! Ros (left) and Juu (right).
Can't thank the HMSG team enough and comment on what a great job they've done. We're definitely more motivated to be part of other craft initiatives in the future as well. Meanwhile it's back to our busy schedules post-craft fair but I promise we'll have another diy tutorial up next!