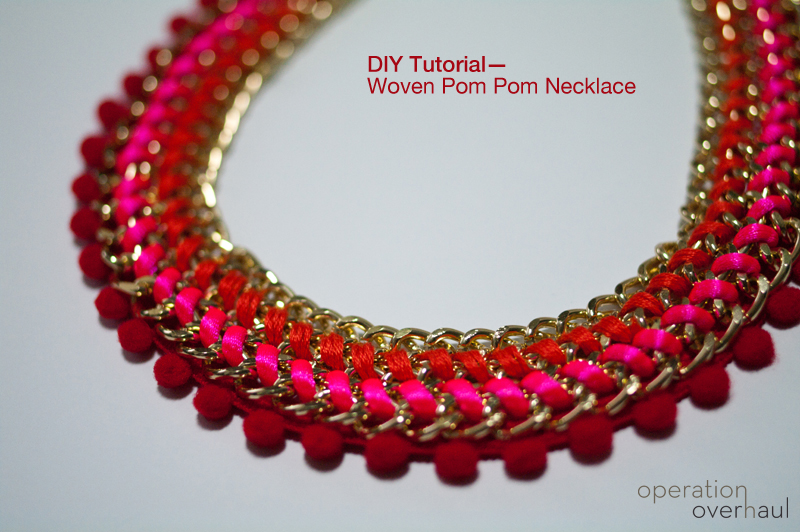 As a continuation from the last post by Juu on her statement necklace, I went on to make a slightly different version of my own!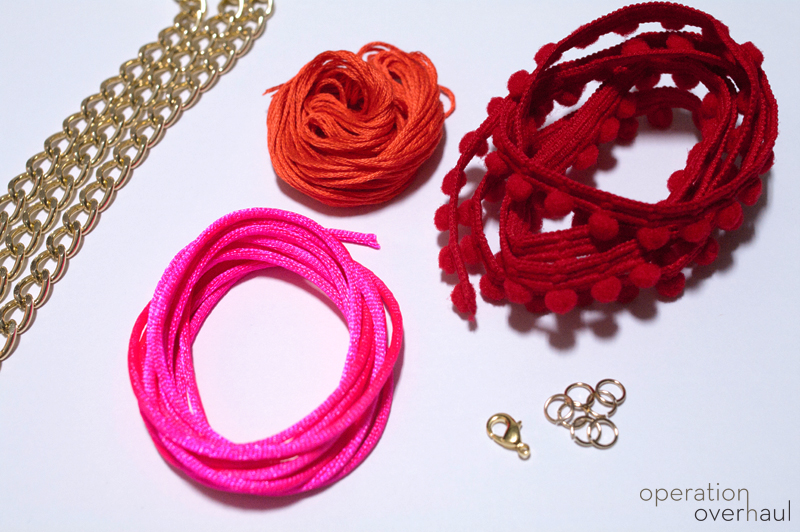 Materials:
3 chains, 15″ each
3 sets of embroidery floss, 30″ each
Neon pink cord, 30″
Pom pom trim, 16″
Lobster clasp
Jump rings
Needle and thread (not pictured)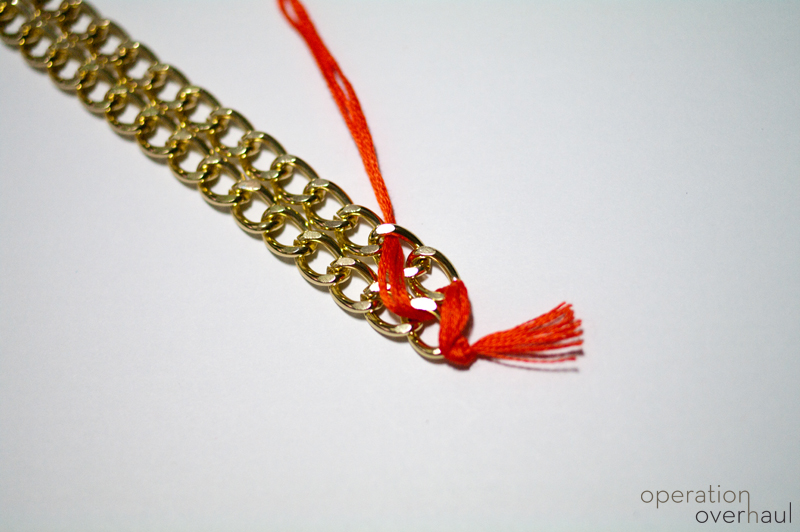 1. Tie a knot at the beginning of your first chain using all 3 sets of embroidery floss. Weave it through the beginning of your second chain and back, then weaving diagonally through the top left chain.
2. Repeat step 1 till the end of both chains.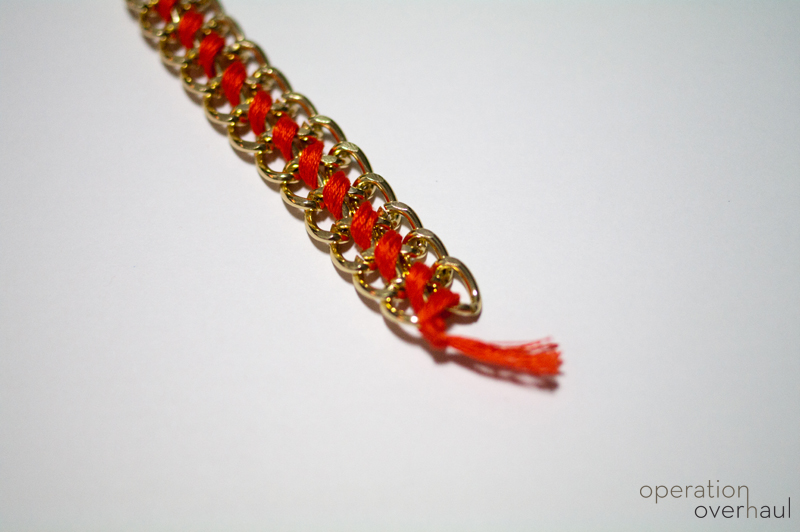 3. At the end of both chains, weave the floss to and fro the last two chains several times before securing with a knot.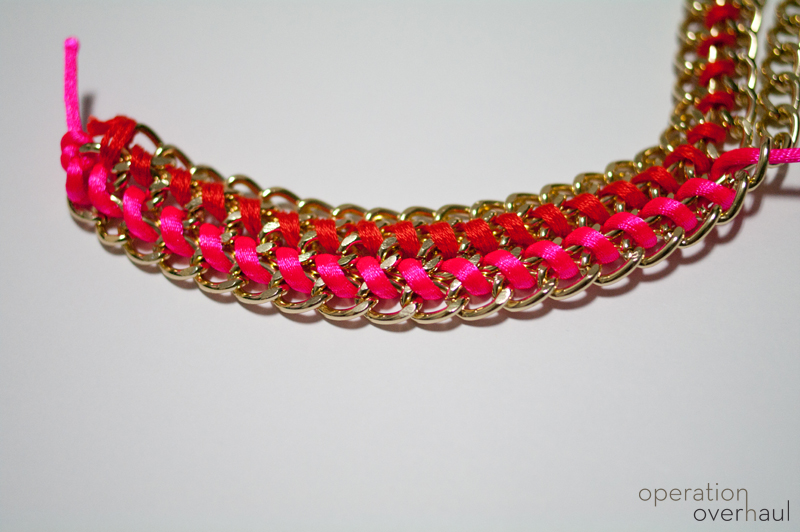 4. Repeat steps 1 to 3 using the neon pink cord and third chain.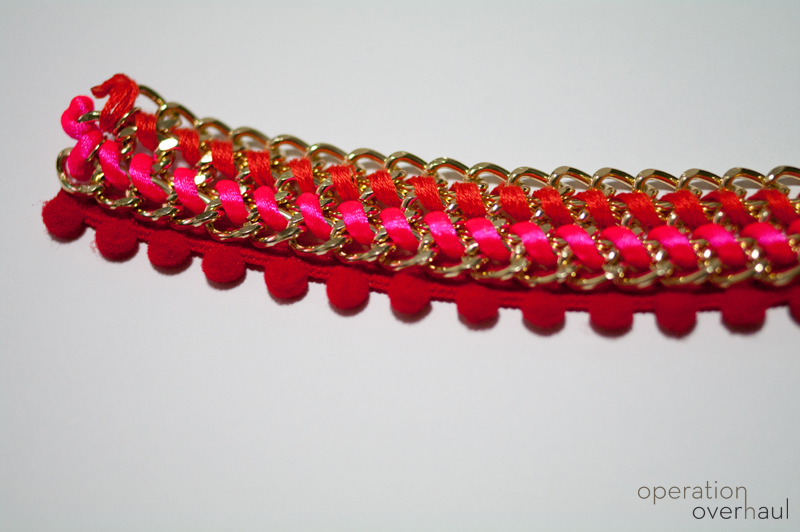 5. Place the pom pom trim under your bottom chain. Secure it by sewing them together.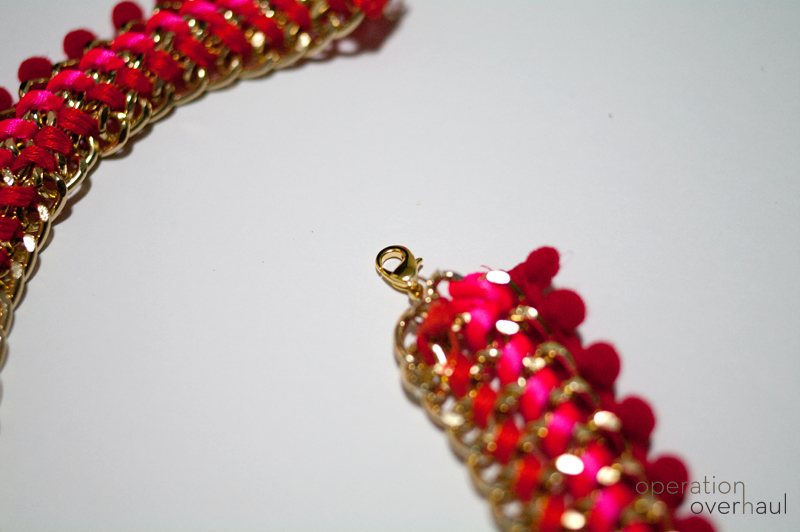 6. Finish off by attaching your lobster clasp and jump rings.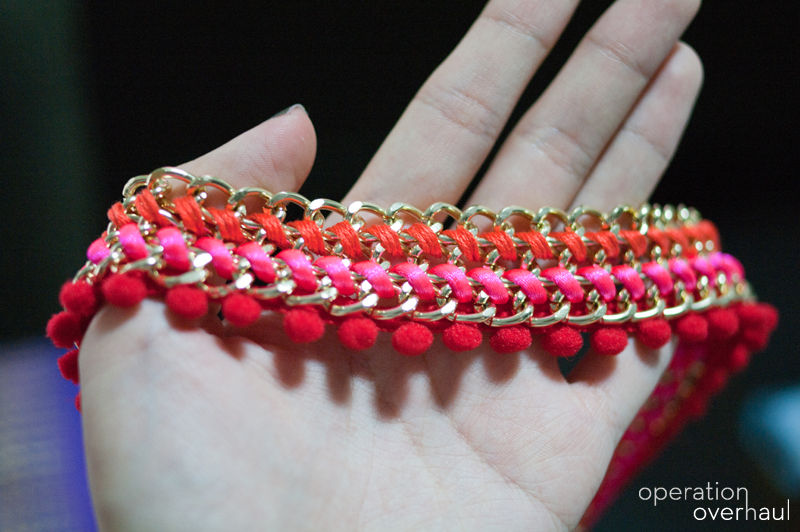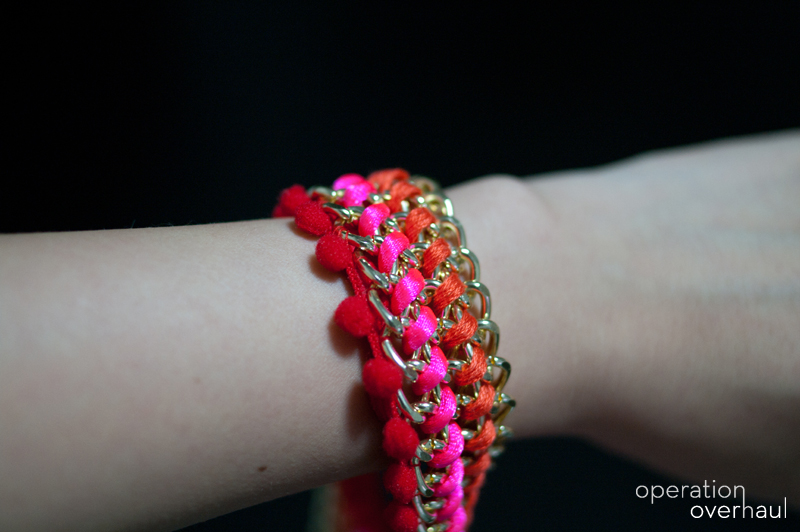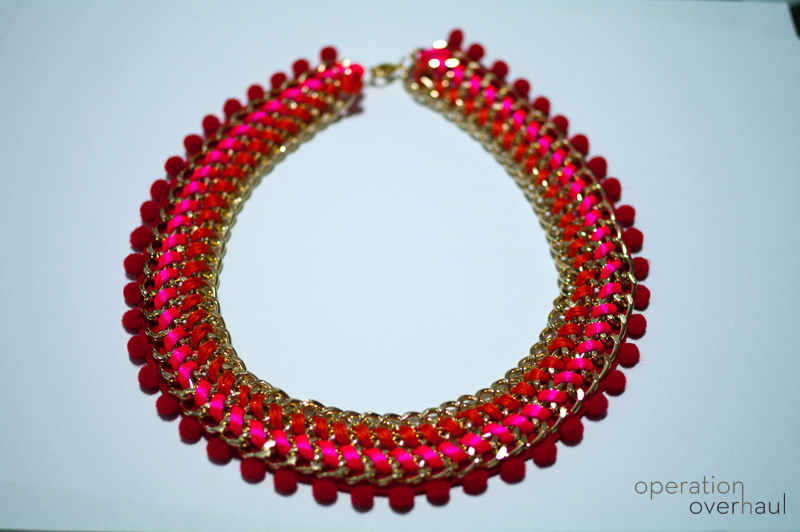 You can play around with the colours and textures of the materials, or simply make a shorter version to wear as a bracelet. Have a great week ahead! x