Following up from our last tutorial (Washi Tape Polaroids), here are many more Washi Tape tutorials and other projects you can create with Washi Tape.
~~~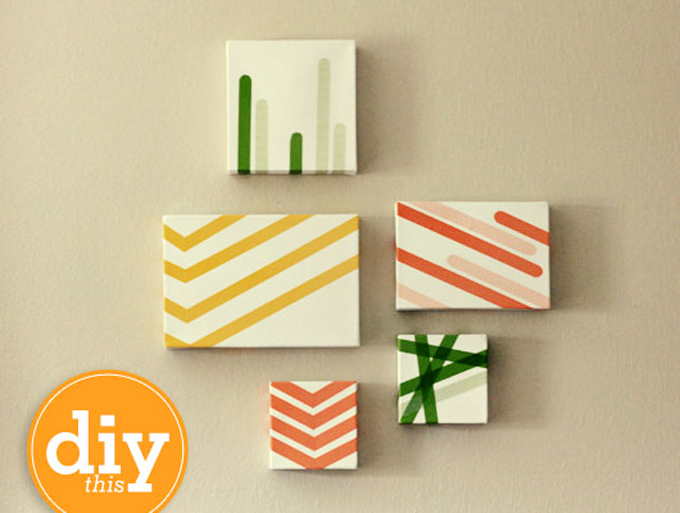 1. Decorate canvases to create Washi Art
Love the look of art on the walls but can't paint? Try Washi Art! The tutorial on Sarah Hearts is super easy plus I love how she rounded the edges of the tape!
—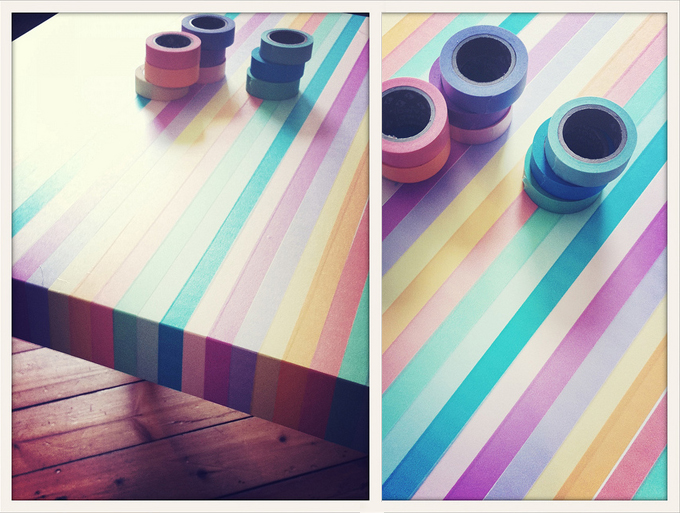 2. Decorating plain furniture
I see this table all the time at Ikea and I have a similar one at home. Especially useful if some of the edges/surfaces have already been scuffed up, this is a great way to give a new life to plain furniture! Check out the tutorial on Lady Croissant here.
—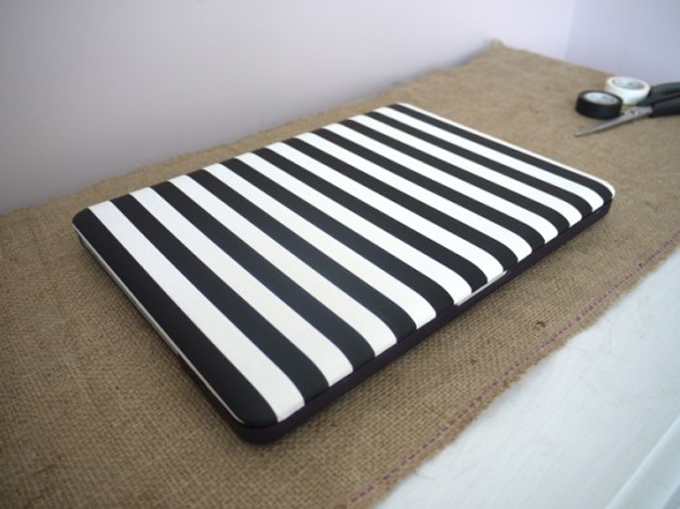 3. Giving your laptop case a makeover
Who knew? Check out this tutorial on Adore Wedding Blog where Chloe transforms her old purple snap-on laptop cover to a super adorable striped case!
—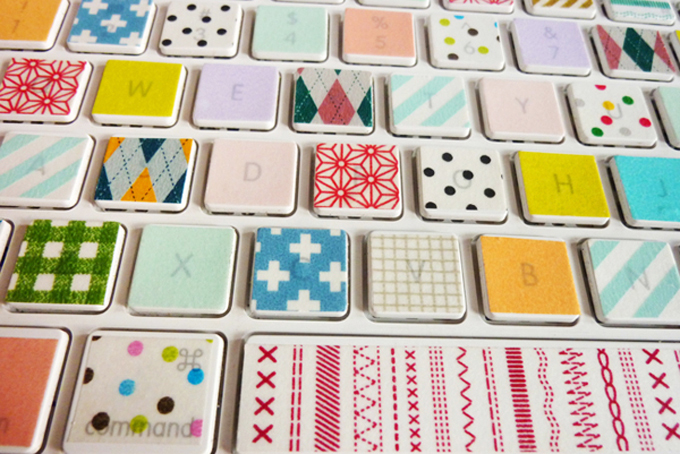 4.Giving your keyboard a makeover
How cute are these! If a Washi Tape cover ain't enough for your electronic device, why not cover the keyboard with tape too! Love how it instantly looks perked up and it's always good to know you can choose to remove them anytime you want. Check out the original link here at Mini Fan Fan.
—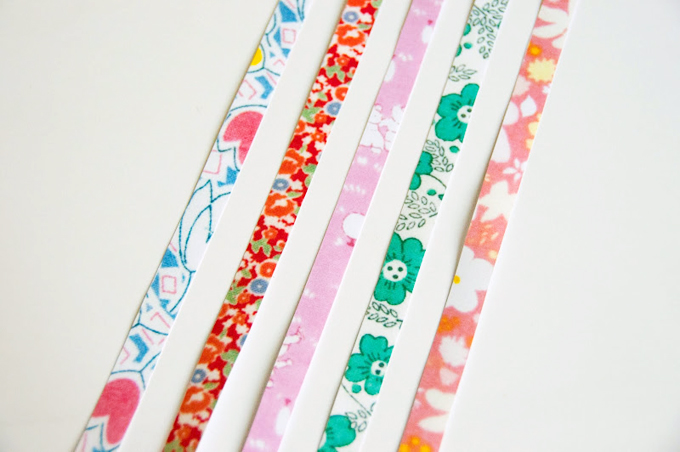 5. And finally, of course, making your own Washi Tape
For those who have their reservations on buying Washi Tape for various reasons (can't find them/ price/ can't find a design you like). Here's a solution. Check out this DIY tutorial on Aesthetic Nest on how you can make your own paper tape!
We suggest playing around with with decorated tissue paper and thin fabrics as well to create different effects! Have fun! xx