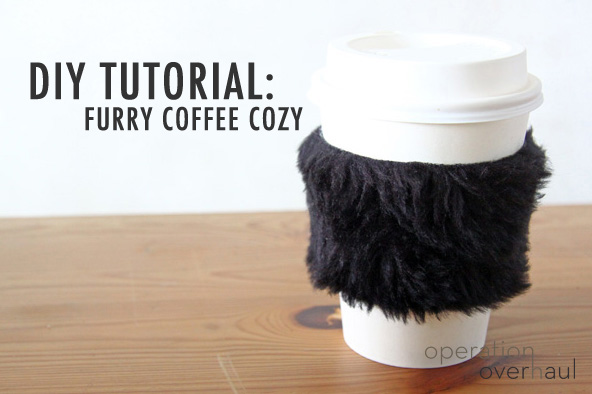 The inspiration for this tutorial came like this: So a while ago, Ros linked me this picture on Twitter accompanied by this tweet, "I am sure @harajuuku will love a furry coffee cozy hehe."
She was right. I started thinking about coffee cozies and how they could be recreated, perhaps something that could be reusable again and again (save the earth!) — Something I could bring to Starbucks and make me even happier about my coffee fix.
A quick search online proved that many others thought the same. Here are a couple that I really liked but cannot create myself because I cannot crochet/knit for the life of me (that's where Ros comes in *HINT*)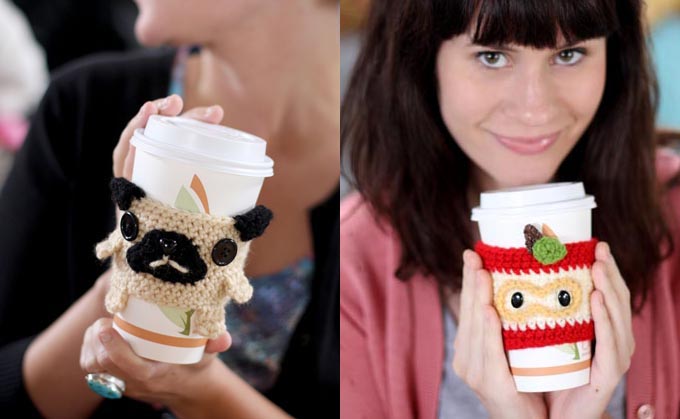 Crocheted animal cozies by Twinklechan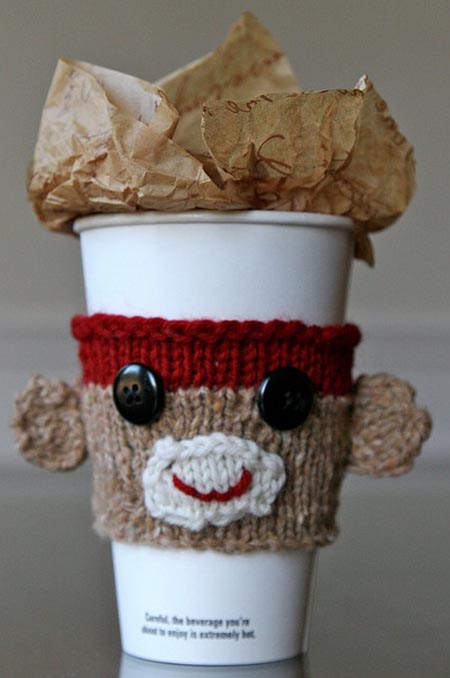 George Sock Monkey by Alejandra Quiroz on Ravelry
—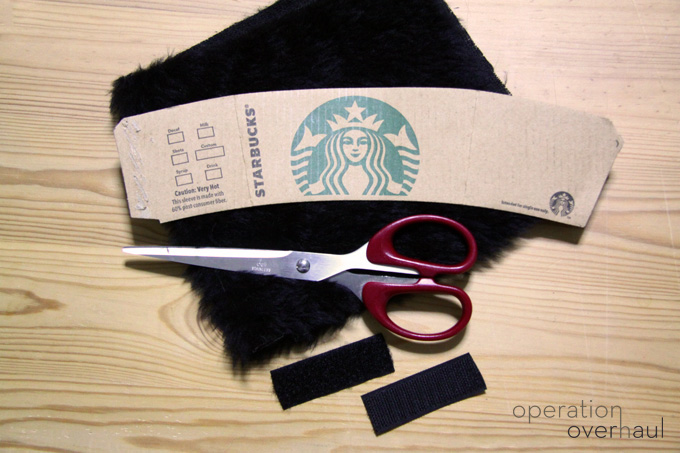 Creating our version of a furry coffee cozy is really simple though, here's all you need:
Furry fabric about 12 x 4″ (available at fabric shops at Chinatown/ Spotlight)
Scissors
2.5″ of velcro
Sewing materials/glue
An existing sleeve or the template below
 (Print this borderless on an A4 paper or to desired size)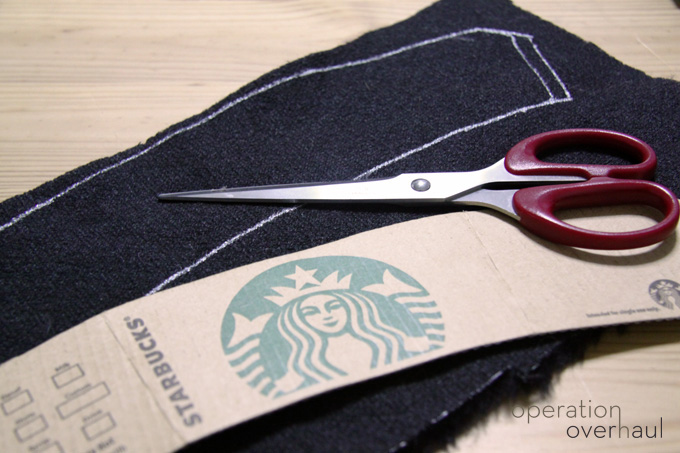 1. Trace the template of the sleeve onto the back of the furry fabric. I used a Starbucks sleeve as a guide.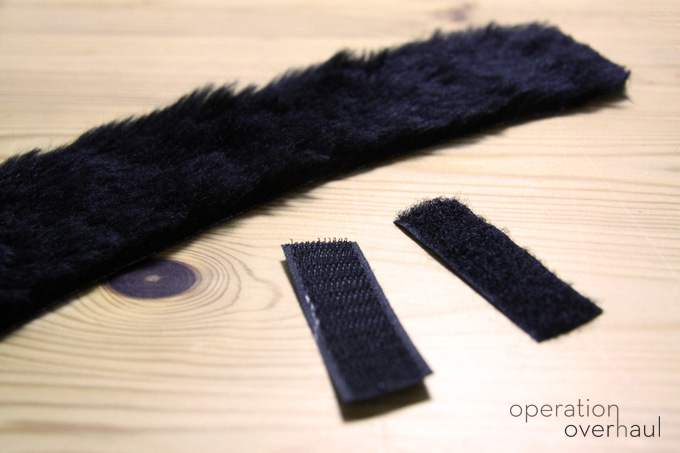 2. After cutting out the template,  trim the velcro pieces to fit within the width of the sleeve.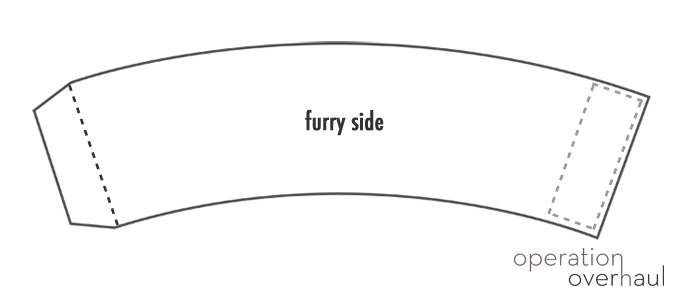 3. Place the furry side up and plan the position of your velcro. I placed the side with the hard bristles on the left facing up. The softer piece should go on the non-furry side on the other end.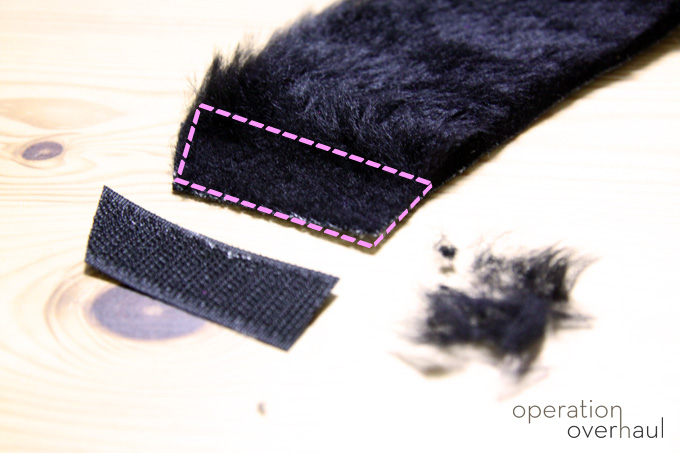 4. I found it easier to trim off the fur on one side before attaching the velcro on with glue. I secured all of the pieces down with my sewing machine thereafter.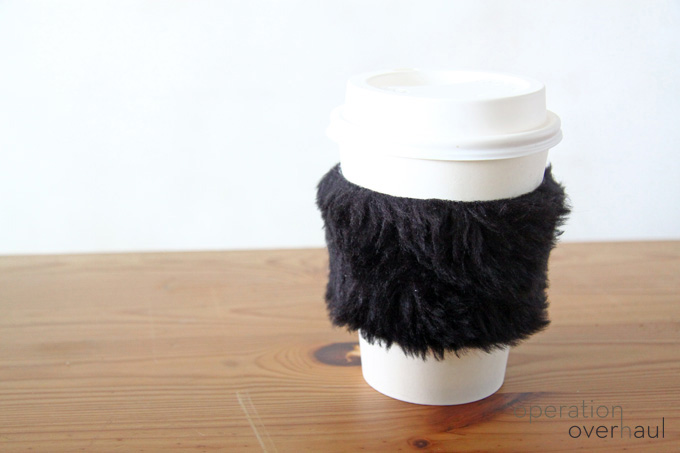 5. You're done!!!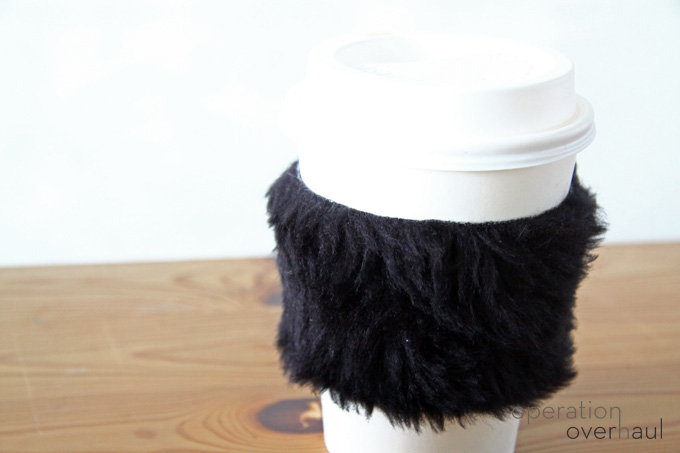 Delight in your hot coffee or tea and keep your fingers safe! Just looking at my furry coffee makes me happy already. Have a great weekend! :)